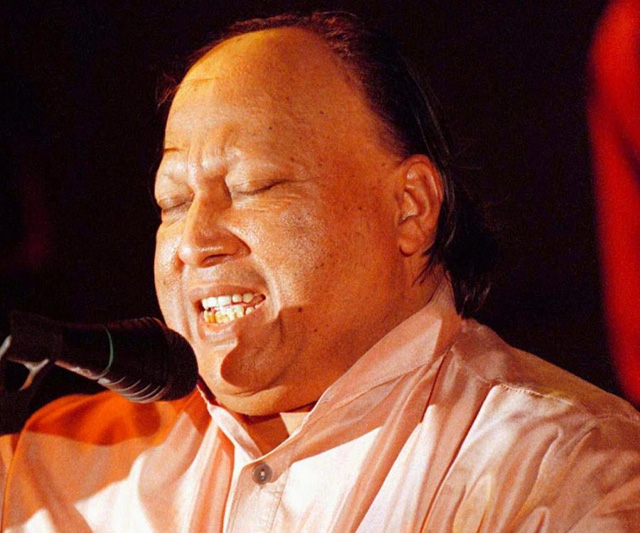 ---
Guinness book of world records has been preserving the achievements of resilient men for more than half a century. Although Pakistan often makes headlines on international news for issues like terrorism, patriarchy and illiteracy, it continues to carve a niche for itself in the Guinness book of world records. Here are 15 moments when we showed the world, through our resilience, that there is more to us than the widely prevalent villainous narrative.

1. Largest volunteer ambulance service in the world

Abdul Sattar Edhi will never lose the place he earned in our hearts through his philanthropic endeavours. The Edhi organisation continues to serve the nation through its 24/7 ambulance service. This service, started in 1948, boasts of 500 ambulances across the country and has created a new record for being the largest volunteer ambulance service.




2. Youngest Microsoft certified professional

Arfa Abdul Karim Randhawa became famous in 2004 for earning the honour of the youngest Microsoft certified professional (MCP) at the age of nine. She kept that title until 2008 during which time she represented Pakistan on various international platforms and was awarded the title "Pride of Pakistan" by the president. The computer prodigy died in 2012 due to a cardiac arrest.




3. Most A's in A levels

Another talented student, Ali Moin Nawazish, amazed the world with his 22 A, 1 B and 1 C grades in A levels. This was no easy feat since A levels, as compared to O levels, demands more rigorous and in-depth studying which is why other students limit themselves to three core subjects at that level. This 18-year-old gave new goals to students with his accomplishments in both extra-curricular and academics.




4. Least time taken to arrange a chess set

Meher Gul knew her chess well. She not only was a highly gifted chess player but she also set a record for arranging the set in the shortest time at the age of 12. We cannot even tie our shoe laces in the 45.48 seconds she took to set a new world record for Pakistan.




5. Removing world's longest gall bladder

Dr Naeem Taj, a talented surgeon, brought fame to Pakistan's medical field by removing world's longest bladder from a 70-year-old patient through one cm incision. He broke the record (by 1.5cm) of an Indian surgeon who had removed a 24 cm long bladder through open surgery. His name reappeared in the Guinness book for operating on the oldest and youngest patients and for removing the maximum amount of stones from a gall bladder.




6. Largest cookie mosaic

Peek Freans Sooper (under the brand English Biscuit manufacturers) created the largest cookie mosaic in the shape of Pakistan's flag. It was made with 150,000 plus cookies measuring 226.51 m2 (2,438.15 ft2) to celebrate Pakistan's 70th Independence Day. This star studded event activity lasted 6.5 hours. The biscuits were then distributed among different charities.




7. Youngest gamer

Our parents normally view gaming as a waste of time. Sumail Hassan Syed proved them wrong by emerging as the youngest player to exceed one million dollar earnings from gaming competitions. Although this Pakistani-American has won many international Dota2 contests for his team, "Evil Genuises", he is widely known for his Guinness world record.




8. Youngest Nobel Laureate

Scientists and intellectuals spend their entire lives proving ground-breaking theories, coming up with innovative ways of helping mankind; they still do not win the Nobel Peace Prize. But Malala Yousafzai became the youngest individual to receive that accolade due to her tenacious struggle against terrorism. She inspires females who are deprived education either because they are of more use in the fields or because it is nonreligious for them to learn.




9. Fastest cricket bowler

Pakistan's love story with cricket is no secret; hence it is no surprise that we have quite a lot of records when it comes to this sport. Shoaib Akhtar, a former Pakistani cricketer, delivered the fastest ball at the speed of 161.3km/h in a match against England in 2003 World Cup at Cape Town, South Africa. Thereafter, he was named "Rawalpindi Express" as a tribute to his hometown and bowling style.


10. Youngest civil judge

Muhammad Ilyas passed the examination for civil judge in 1952 at the young age of 20 years and nine months. He took the exam on the condition that he will not join the service until he turned 23. But, since he topped the exams, the condition was relaxed for him and he started his law career eight months later, becoming the world's youngest civil judge.




11. Youngest international cricketer

Hasan Raza made his cricket debut against Zimbabwe at Faisalabad, Pakistan in 1996 at 14 years and 227 days of age which sparked controversies over the legitimacy of his age. He then had a checkered career in cricket. Although he was a prolific player in domestic cricket, he failed to translate that spark to his international performance. Pakistan Cricket Board put immense pressure on him which caused him to quit Pakistani cricket and join the Indian Cricket League.




12. Heaviest object lifted with ear

Zafar Grill set new weight lifting records. He carried 65 kilograms with the help of a cord attached to his right ear. Although he lifted it 10 cm off the ground for just seven seconds, he has to use a special head wear that protected his temple and ear from damage. He pulled off such a dangerous stunt with a nonchalance that made it look deceptively easy.


13. Unbeaten squash streak 

Jahangir Khan's unparalleled contribution to squash in the form of longest winning streak redefined the sport. He has the most world championship squash tiles (8), won 555 matches consecutively for five years and holds the title of youngest winner (men) since 1981 (17 years and 11 months).




14. Largest number of recorded qawwali albums

Nusrat Fateh Ali Khan, a Pakistani musician, is widely considered the most important qawwal in history. The biggest evidence of that claim is the fact that he has produced the largest number (125 to be exact) of albums ever released by any qawwal.  This "king of qawwali" engaged in musical experiments with both Indian and western artists due to his remarkable capability to perform at a high intensity for hours.




15. The smallest published Quran

Dr Muhammad Saeed Karim Beebani, a Pakistani, published a miniature Quran in Cairo in 1982. It measures 1.7 cm × 1.28 cm × 0.72 cm (0.66 in × 0.50 in × 0.28 in). It must be noted that he managed to fit the unabridged version of the Holy Book in 571 pages.