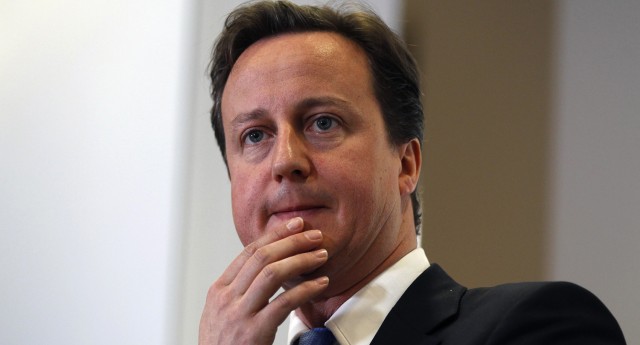 ---
LONDON: Britain's new coalition government on Thursday committed itself to forge a 'new special relationship' with India, an Indian newspaper The Time of India (TOI) reported.

The full text of the coalition agreement published on Thursday said: "We will work to establish a new 'special relationship' with India and seek closer engagement with China, while standing firm on human rights in all our bilateral relationships". The agreement also supports India's membership to the UN Security Council. "We support reform of the UN Security Council, including permanent seats for Japan, India, Germany, Brazil and African representation," it said.

British Prime Minister David Cameron, who made his first overseas visit as leader of the Conservative party to India in 2006, has been in close touch with the Indian community often addressing public meetings of Indian spiritual leader Morari Bapu, TOI said. Writing in The Guardian after his visit to New Delhi, Cameron wrote: "For most of the past half century we in the west have assumed that we set the pace and we set the global agenda. Well now we must wake up to a new reality.

We have to share global leadership with India, and with China". "And we must recognise that India has established beyond argument, through its economic and political success, its right to a seat at the top table. India, one of the great civilisations of the world, is truly great again". He added: "Our special relationship with America has been forged through a shared past and a shared understanding of the world.

And now, in the 21st century, as the world's centre of gravity moves from Europe and the Atlantic to the south and the east, I believe it is time for Britain and India to forge a new special relationship, to meet our shared challenges in this new era of international affairs".

Published in the Express Tribune, May 21st, 2010.
COMMENTS
Comments are moderated and generally will be posted if they are on-topic and not abusive.
For more information, please see our Comments FAQ