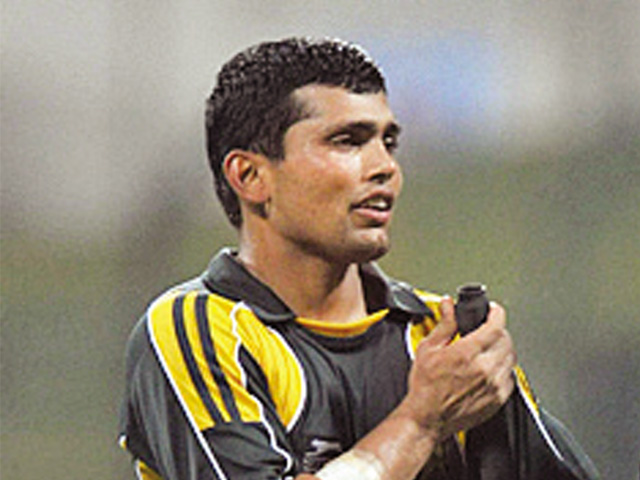 ---
The match-fixing saga surrounding Pakistan cricket took a new turn yesterday when outgoing International Cricket Council (ICC) Anti-Corruption chief Paul Condon confirmed that the Sydney Test between Pakistan and Australia this year was still under investigation.

The revelation comes days after former Pakistan coaches Intikhab Alam and Aaqib Javed appeared to have questioned players' tactics, especially Kamran Akmal's performance behind the stumps, in an illfated match that Pakistan lost after taking a 205-run first-innings lead. "It is a match and series that worried us," said Condon. "We spent a lot of time talking to the players and the Pakistan Cricket Board (PCB) but part of the challenge is to find where the solid facts are, because what you've got there is a lot of internecine strife within the team and within Pakistan politics, with rival camps making allegations.

"We're satisfied that it was a totally dysfunctional tour from a Pakistani point of view, and that dysfunctionality in the dressing room led to players not performing well, and maybe making them potentially underperform deliberately. What we still need to establish is whether that was because rival camps wanted to do down captains or potential captains, or whether it was something more serious, doing it for a financial fix. "We're working with the PCB but at the moment it is a flurry of allegation, rather than any hard fact. The investigations at the time suggested it was more about a dysfunctional team, rather than match-fixing. But it is a live inquiry."

Alam and Javed had questioned Akmal's wicket-keeping after he dropped Michael Hussey three times and also missed a simple run-out opportunity when Shane Watson was on 49. Hussey was also aided by Pakistan's defensive field that allowed the batsmen to add 123 runs with Peter Siddle and take the game away from Pakistan. "I have reservations over the way he [Akmal] missed the runout," Javed told the inquiry committee. "When I saw it, I couldn't believe it.

How could he miss such a big runout? I can't say 100 per cent that there is match-fixing but I have strong suspicions." Alam, who was Pakistan's head coach on the tour, echoed Javed's views with regards to the wicket-keeping blunders. "Kamran is a match-winner but everytime we came close to a win, he played a bad shot and got out," said Alam. "I was flabbergasted when he missed the runout. I have serious doubts about him.

I have heard stories about match-fixing." Cricket Australia and the Australian players, however, rubbished the match-fixing claims and said that the Michael Clarke-led team won the match through their own efforts. "They Sydney Test was a wonderful win, said Clarke. "I certainly had no suspicions. I guess the one thing I know about Australian cricket is we always play positive, aggressive cricket and we always put as much pressure on opposition teams as possible."

Former captain Steve Waugh said he would be devastated if the allegations made by the former coaches turned out to be true. "I thought it was a great Test," said Waugh. "I would be devastated like all sports fans if there was an element of match-fixing in it. It was up and down the whole way. It fluctuated and that's what Test matches are about.

To have someone come out and say it wasn't quite right and that would be damaging to the game as well as Pakistan." Waugh, however, warned people against believing in rumours and said no action should be taken until substantial evidence against the players or the team is collected.

Published in the Express Tribune, May 21st, 2010.
COMMENTS (3)
Comments are moderated and generally will be posted if they are on-topic and not abusive.
For more information, please see our Comments FAQ