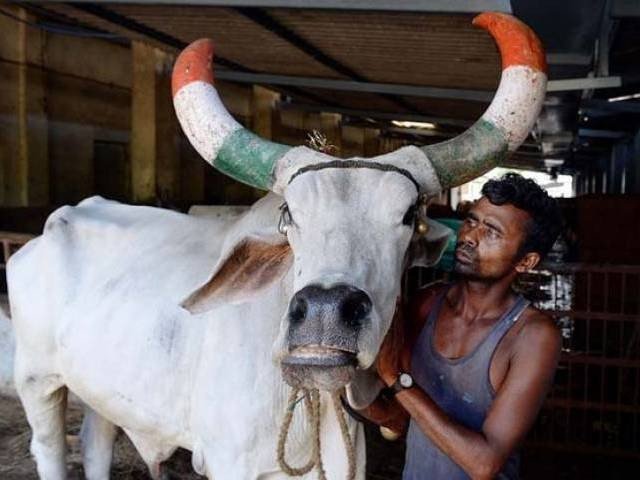 ---
A lower-caste man and his mother in India were severely thrashed by a group of cow vigilantes for skinning the dead animal near a crematorium in Gujrat.

The 22-year-old young man said in his complaint that the group of people attacked his residence on Saturday night. At first, he protested on which the crowd started thrashing him and his mother brutally.

The vigilantes were Rajputs who had come from Kasor village, said DD Damor, the deputy superintendent of police, Khambhat division.

India cattle trade ban to halt beef exports, lead to job losses

"It all started on August 11, when the victim brought a dead cow for skinning from a nearby village. Instead of the designated place, he started skinning it near the crematorium. When some locals raised the issue with the sarpanch, he asked the victim to take the cow to the allotted place," said Damor.

An FIR was lodged against unidentified men but no arrests have been made so far. The local police lodged the FIR under various sections of the Indian penal code.

Police said the victims, both mother and son, have been provided with 24/7 security to ensure their protection from any untoward incident.

Attacks by cow vigilantes increased significantly after Narendra Modi, belonging to right-wing hindutva party BJP, was voted in as Indian Prime Minister.

In a similar attack that took place almost a year ago, four Dalit men were beaten up by a group of people, an incident which triggered chaos and violence across the country.