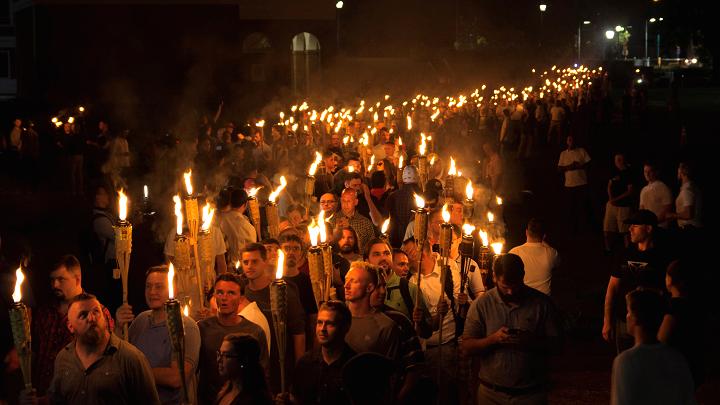 ---
CHICAGO, US: A Texas university canceled Monday a planned white supremacist rally on its campus next month, citing safety concerns following the deadly violence at a rally in Virginia at the weekend.

Texas A&M University, one of the most prestigious public colleges in the United States, scrapped a September 11 rally at which known white supremacist leader Richard Spencer was scheduled to speak.

New generation of white nationalist groups flourish under Trump

Spencer was one of the leading figures in a rally that saw hundreds of white supremacists gather Saturday in the town of Charlottesville, triggering violence that left one person dead and 19 others injured.

The university's decision to cancel the event came after it emerged that organizers were billing the event as "Today Charlottesville, Tomorrow Texas A&M."

"Linking the tragedy of Charlottesville with the Texas A&M event creates a major security risk on our campus," the university said in a statement.

Spencer has asked sympathizers to invite him to speak on campuses, and he has been invited to speak at the University of Florida on September 12, although authorities have yet to give their approval.

White House defends Trump's response to Virginia violence

In an open letter to students, University of Florida president Kent Fuchs indicated how the college was torn over whether to give the event the green light.

"For many in our community, including myself, this speaker's presence would be deeply disturbing," Fuchs wrote, before adding that "we must follow the law, upholding the First Amendment not to discriminate based on content and provide access to a public space."