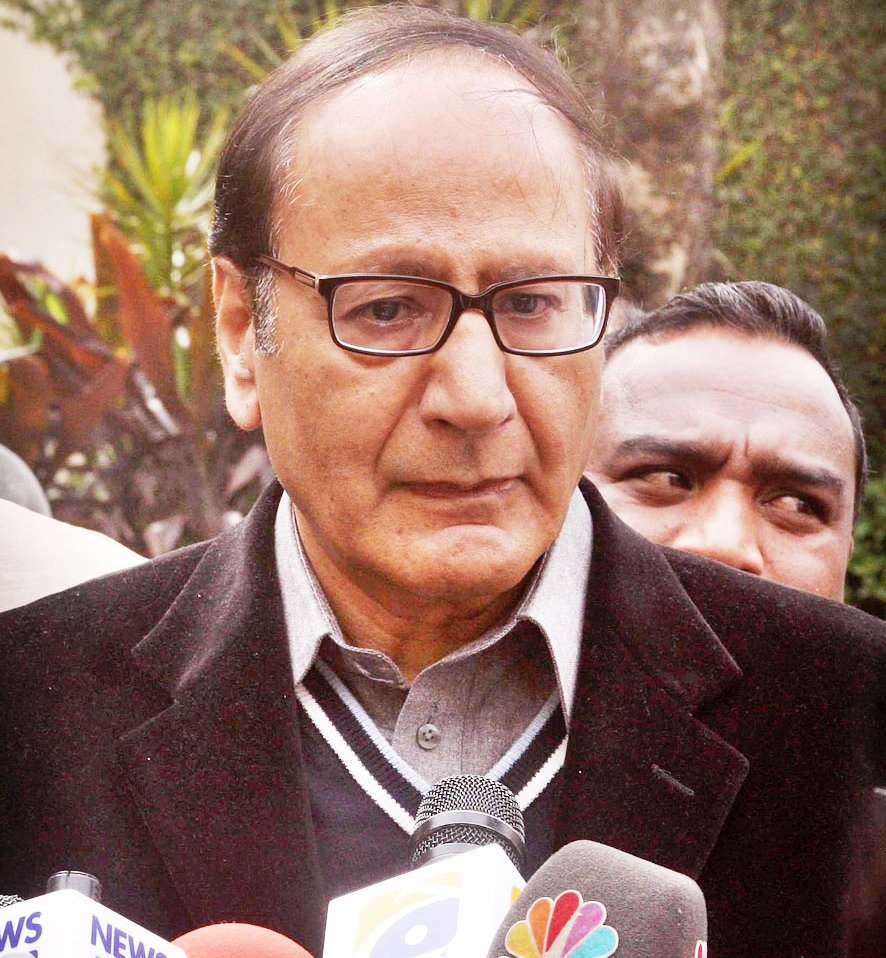 ---
LAHORE: Former Prime Minister Nawaz Sharif, Punjab Chief Minister Shehbaz Sharif and their colleagues will surely be convicted in the Model Town tragedy case.

At least 14 innocent people lost their lives in the incident, said Pakistan Muslim League-Q (PML-Q) President Chaudhry Shujaat Hussain. He was speaking at a news conference after hoisting a flag and cutting a cake at the Muslim League House on Monday.

Chaudhry Shujaat joins call to oust PM

Hussain said that even after 70 years, efforts were being made to shake foundations of Pakistan externally and internally. "Taking note of conspiracies is the duty of every Pakistani.

Nawaz was told by the biggest court of the country that he is not "sadiq and ameen" and has lied to the entire nation," he added.




"Firstly, Nawaz said he would accept every verdict of the Supreme Court, but told the people of Gujjar Khan that that 200 million people made him prime minister and five learned judges removed him. He added the former PM said repeated the same mantra in Dina, Lala Musa and Gujranwala.

Hussain said Nawaz had also forgotten all values and traditions. "In his corruption and falsehood, he did not even spare his daughter Maryam. Nawaz got her signature on fake documents as well."

He said that N-League did not want to make a new constitution, but to create chaos in the country. "Nawaz now says he will change the fate of the people and make a new Pakistan."

He said Imran Khan played a key role in bringing the matter of new Pakistan and he would also talk to him that he should affix any other word with Pakistan in place of 'naya'.

Model Town accused Gullu Butt released on court orders 

The PML-Q leader said no prime minister had completed his or her constitutional tenure in 70 years. "The constitution does not mention five years tenure for the prime minister. Only the assembly's tenure is given.

"In the Model Town tragedy, at least 14 people, including women and elderly people, were killed," he said. The PML-Q chief added it was the strongest of all cases against them and now the PML-N cannot escape.

Hussain said that his mission was to bring together not all Muslim leaguers, but all Muslim League-minded people present in parties.

"My message to my own workers and all Muslim leaguers is that they should gather on one platform, irrespective of their party alliances."

Published in The Express Tribune, August 15th, 2017.
COMMENTS
Comments are moderated and generally will be posted if they are on-topic and not abusive.
For more information, please see our Comments FAQ