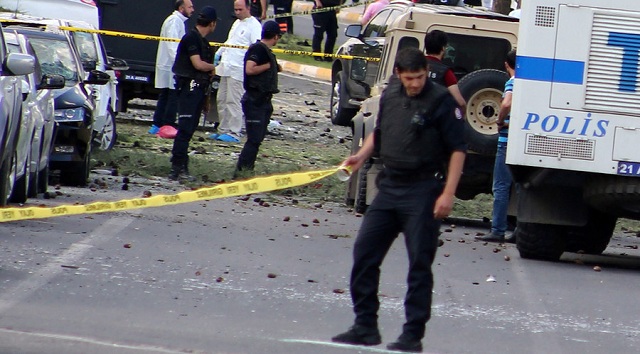 ---
ANKARA: Two civilians working on a construction site in Turkey's southeast were killed on Monday in a bomb blast blamed on the outlawed Kurdistan Workers Party (PKK), state media said.

The two workers lost their lives when their vehicle was struck by a roadside bomb in the Semdinli district of the southeastern Hakkari province which borders Iran and Iraq, the state run Anadolu news agency said.

It said the attack was carried out by the PKK, which has waged an insurgency against the Turkish state in the southeast for over three decades that has claimed tens of thousands of lives.

It observed a ceasefire from 2013 but fighting resumed again in summer of 2015. Hundreds of members of the Turkish security forces have been killed since and army has claimed killing thousands of militants.

Bomb blast hits military vehicle, wounds 17 in southeast Turkey

The PKK is classified as a terror group by Turkey, the European Union and the United States.

Ankara has been waging a remorseless campaign in the last months to destroy the PKK and the interior ministry said in its latest update Monday that 28 of the group's militants had been killed and 14 surrendered in the last week alone.

There were angry reactions from across the political spectrum in recent days when a 15-year-old schoolboy was shot dead by the PKK in clashes in the northeastern Trabzon region.