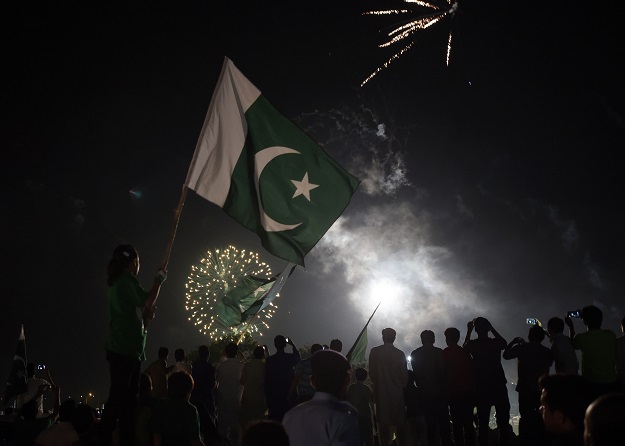 ---
As we celebrate our 70th independence anniversary, possibly the biggest achievement for the country has been that it has survived. Well, at least half of it has. When Pakistan was created, there were many who predicted that the country would not be able to last for long - given the lack of infrastructure, resources and skilled human resources needed to run the country. Over the years, we have seen time and again there have been challenges to the state of Pakistan which have been overcome with fortitude and resilience.

Our detractors, who once predicted the country would internally disintegrate, have satisfied themselves by labelling us a "failed state." But for all practical purposes, Pakistan, like its cricket team, has continued to surprise everyone by struggling along, with a comeback once in a while. A failed state we are not.

Our failure, if any, has been in what the state delivers to its people. To begin with: the country's most important challenges continue to be ignored. These include access and a promise to education, health, water, power, employment and safety. In all these areas, successive governments — civilian and military, have failed us. Population and poverty continue to grow while political chaos seems to be the order of the day.

Seventy years have passed and we still are not sure what kind of government we want. Democracy has come and gone and not delivered in the manner it should - possibly because no elected prime minister has completed his or her full term of office. These democratic interventions have been checked by the deep state, which is comfortable with a less accountable and ironically less corrupt system of administration. The general perception of unelected governments has been that they have been more clean and focused. Economic progress has been seen in these times. And yet there are those who make a comprehensive case to show that this is not always the case.

Not surprisingly, religion continues to play an increasingly important role in our country. And yet, when the Quaid-e-Azam envisaged a new and independent Pakistan, what was not part of the dream was to make millions of Muslims leave their homelands to come and settle here. Under a principle of parity, the religious minorities would act as a counter-balance to the Muslims in India. But this was not to happen. As events overtook us what we see is that even today our religious minorities, who played an important part in the creation of Pakistan, remain second-class citizens, many of who want to leave the country at the first opportunity.

To be fair, it is not only the minorities who want to leave. We have suffered from a consistent brain drain where many of our best and brightest emigrate to serve abroad. Keeping aside the role of overseas Pakistanis in keeping the country financially solvent, the bigger price we pay is the culture of mediocrity. Not to say all who have been left behind are mediocre, but that one of the reasons why our bright sons and daughters want to leave the country in the first place is because of the lack of a merit-based system here. Aside from the sifarish culture, we also have the quota system where a person is given a job not based on their ability but where they come from.

Coming back to religion, we have seen attempts made time and again to use this card for furthering one's interests not faith. Whether it was the Liaquat Ali Khan's Objectives Resolution, Bhutto's legislation against Ahmadis, or Ziaul-Haq's Islamisation drive, the motive for doing this was not faith. Such legislation and moves have hurt the country in the longer term because they have been further abused by others.

The other challenge for Pakistan has been how the interests of one have been accommodated at the expense of another. This applies to personalities, institutions and provinces. When a government as a policy decides to ignore one against the other, disaffection will become the order of the day. If not addressed, this could lead to larger problems. We have seen this happen time and again, much to our disappointment. The judiciary has not always provided relief.

Moving ahead, the larger picture is the national interest. Let's see whether we have learnt our lessons and can focus on it. In the short term, this seems impossible.

Published in The Express Tribune, August 14th, 2017.

Like Opinion & Editorial on Facebook, follow @ETOpEd on Twitter to receive all updates on all our daily pieces.
COMMENTS (2)
Comments are moderated and generally will be posted if they are on-topic and not abusive.
For more information, please see our Comments FAQ