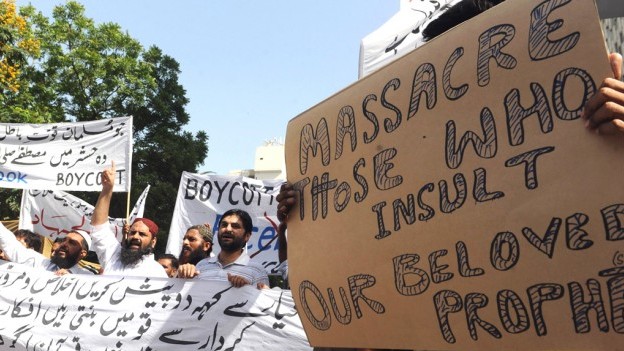 ---
STRASBOURG: The EU parliament called on Pakistan to guarantee minority rights, claiming that its blasphemy laws could be misused.

The parliament claimed on Thursday that the laws could be used to murder members of political, racial and religious minorities.

In a resolution adopted in Strasbourg, the assembled Euro MPs expressed "deep concern" at the Pakistani blasphemy laws, calling for a "thoroughgoing review" of the legislation which is "open to misuse."

The laws can carry the death sentence and are "often used to justify censorship, criminalisation, persecution and, in certain cases, the murder of members of political, racial and religious minorities," the parliament said in a strongly-worded statement.

The texts in question "are misused by extremist groups and those wishing to settle personal scores," the EU deputies said.

They had also "led to an increase of violence against members of religious minorities, particularly Ahmadis, but also Christians, Hindus, Sikhs, Shiites, Buddhists, Parsis, Bahais and critical citizens who dared to raise their voice against injustice," they added.

The parliament did recognise recent "measures taken in the interest of religious minorities," by the Pakistan government, such as establishing a quota of five per cent for minorities in the federal jobs sector, recognising non-Muslim public holidays and declaring a National Minorities Day.

However such initiatives cannot mask the reports and surveys by independent agencies which "reveal that minorities in Pakistan are deprived of basic civil liberties and equal opportunities in jobs, education and political representation," the parliament underlined.

The resolution also criticised the practice of including religious details on citizens' passports, a practice which the Euro MPs argued could lead to "discriminatory practices."

Present in Strasbourg was Pakistan's minorities minister Shahbaz Bhatti, who told AFP that his country was "trying to improve the situation and many steps have been taken."

He said the Pakistani authorities had made a "commitment to amend these laws."

"These laws will be changed in such a way which could not be harmful. I'm working on that, this will be done by the end of this year," he said.
COMMENTS (7)
Comments are moderated and generally will be posted if they are on-topic and not abusive.
For more information, please see our Comments FAQ