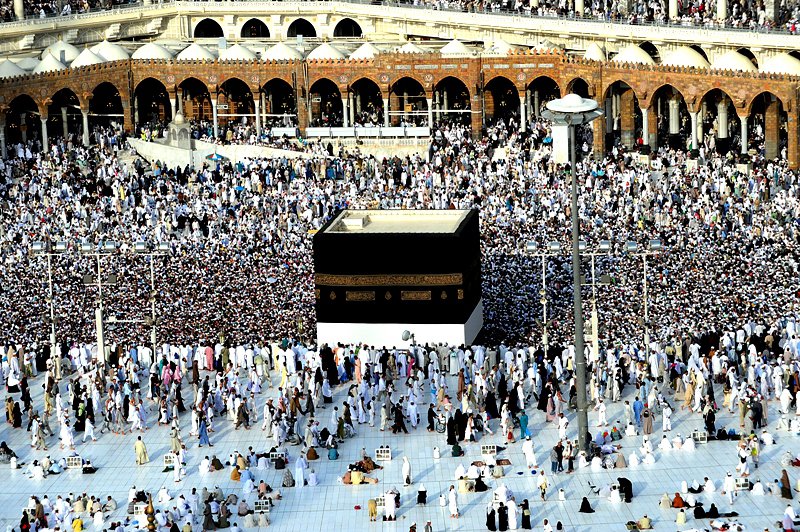 ---
ISLAMABAD: Several Pakistani pilgrims who went to perform Hajj through the government-sponsored scheme are facing numerous issues related to accommodation and transportation in Saudi Arabia, The Express Tribune has learnt.

After protesting for more than three to four days in Saudi Arabia, a group of intending pilgrims staying in building number 124 in Aziziyah, Makkah, registered their protest with the officials of the Ministry of Religious Affairs through voice messages sent on the ministry's official WhatsApp group.

The pilgrims said that they have complained to the ministry's available staff who instead of offering solutions have been asking pilgrims to "bear with them" or saying things like "these difficulties are from Allah as you people are here to perform Hajj therefore you have to face such issues".

In the voice messages shared on the ministry's WhatsApp group and heard by The Express Tribune, pilgrims complain about lack of facilities in the hotel, transportation issues and most of all accommodation problems.

Hajj 2017: 'Govt to facilitate pilgrims'

"Six to eight people have been asked to share one room. We are stuffed in a cramped room like sheep," said one of the pilgrims in his voice message.

Furthermore, families have also been forced to split.

"All women pilgrims have been asked to share rooms while men have also been asked to do the same, which is unacceptable and shocking for us," said another pilgrim, adding that women were also facing problems with maintaining pardha in the building.

Another pilgrim complained about the shortage of washrooms and their deplorable condition. He also said that they have to take two buses to reach to Haram Sharif.

"The federal Minister for Religious Affairs had said that all the pilgrims will get accommodation close to Haram Sharif," he said. "Unfortunately, we are not among those lucky pilgrims. Our accommodation is far away and we have to change two buses to reach there."

The pilgrims complained that like previous years, this year too the Ministry of Religious Affairs made tall claims about providing the best accommodation and transport facilities to pilgrims, but they have failed to do so.

When The Express Tribune, contacted Imran Saleem, an official of the ministry who is also in Saudi Arabia, he denied all these allegations.

Saleem said that out of 107,526 pilgrims only five per cent have been provided accommodation outside Aziziyah, which is not more than a 10-minute walk away from the Grand Mosque, while the same number of pilgrims has been provided accommodation outside Marakaziyah in Madinah which is also not too far away from their desired destination.

Allocating 40% Hajj quota: Religious affairs ministry faces daunting task

Saleem, who is also the official spokesperson, said that pilgrims had to be housed outside of Marakaziyah and Aziziyah because of shortage of space and unavailability of hotels in the two areas. But they claimed that pilgrims were being given proper transportation and all other facilities.

He added that the pilgrims being accommodated a little far from the Grand Mosque will be refunded 350 Saudi Riyal per person by the ministry.

The ministry is also currently offering free tea to them which is not included in their package, he said.

Addressing the splitting of families raised by pilgrims, he said as per Saudi government rules, even if they are family, men and women cannot stay in one room.

All the pilgrims were already informed about this and it was also mentioned in the pamphlets shared with them before their departure, said the official.

He added that a majority of the issues that were raised by the pilgrims have been addressed.