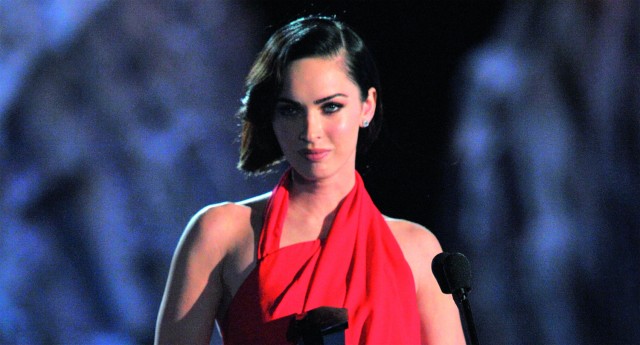 ---
KARACHI: Paramount Pictures confirmed on Wednesday that Megan Fox will not be a part of Transformers 3 although director Michael Bay had said that the young actor would be back for the film.

The news that Megan Fox will not be playing Shia LaBeouf's love interest in the second sequel comes after Fox criticised Bay saying, "He wants to be like Hitler on his sets, and he is. So he's a nightmare to work for..." After this statement three crew members wrote an anonymous letter to Fox on the director's official website saying "He (Bay) granted her the starring role in Transformers, a franchise that forever changed her life..." They called the actor "dumb as a rock" and said she was disliked on set for her diva-like behaviour.

The letter was removed from the website and Bay responded saying that he did not condone the letter and nor did he condone Fox's outlandish quotes but he said that saying such things was part of Fox's charm and "The fact of the matter is I still love working with her, and I know we still get along." However, while talking to The Wall Street Journal, Bay said "She says some very ridiculous things because she's 23-years-old and she still has a lot of growing to do… But I 100 per cent disagree with her… Nobody in the world knew about Megan Fox until I found her and put her in Transformers." So now Transformers 3 will go ahead without the star.

According to Fox's representative it was "her decision not to return. She wishes the franchise the best." Before Transformers, Fox had a role in "Hope and Faith", a television series about two sisters. Fox played the eldest daughter of Hope and Bay was telling the truth when he said no one knew who she was. Fox gained fame in Transformers where her perfect figure and stunning face were ogled by males all over the globe and she became one of the most searched for women on the internet.

Fox has also topped FHM's 100 Sexiest Women in the World list twice which is a feat that has only been achieved once before by Jennifer Lopez in 2001/2002. There is no doubt that Fox brought crowds of males to the cinema and Transformers: The Revenge of the Fallen made the most of this phenomenon by showing off the actor's body as much as possible. However, Fox's acting was not up to standard in the sequel and the scenes between her and LaBeouf dragged.

Additionally, Fox's film Jennifer's Body bombed at the box office leading one to believe that one requires more than just a perfect figure to make it big in Hollywood. Paramount has not yet announced who will be filling in Fox's role in the film but possible candidates include Prince of Persia star Gemma Arterton, Miranda Kerr, Brooklyn Decker and Bar Rafaeli.

Published in the Express Tribune, May 21st, 2010.
COMMENTS
Comments are moderated and generally will be posted if they are on-topic and not abusive.
For more information, please see our Comments FAQ