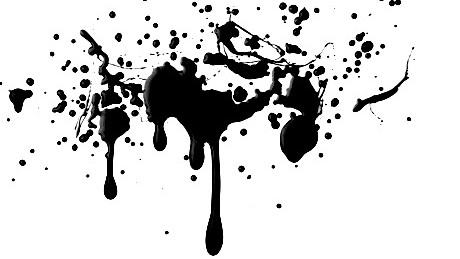 ---
1. Social niceties have gone out the window. The shock on people's faces when you say 'thank you' and 'please' is comparable to a kid telling his mother he doesn't want any Eidi. Dying men lie on the streets, and starving children huddle as Karachiites glance at them and walk on without giving a damn.

2. Traffic in any large city is dreadful, but in Karachi it is laced with sadism. Buses hate four-wheel-drive owners, who in turn hate sedans, car drivers hate rickshaws, rickshaw drivers hate motorcyclists and motorcyclists hate pedestrians. Pedestrians are the lowest in the chain. They are perpetually spat on, harassed and name-called for making the mistake of stepping on to the street.

3. The obsession with the bridges that has turned a city of 15 odd million into a polarised little group. People living on either side of the Clifton and Kala Pul bridges have built up an entire world of stereotypes about the 'other side' and you can expect to be ostracised for not belonging TO the 'right side of the bridge'.

4. For years, the trump card in the Lahore vs Karachi debate was "but we have the beach". But Seaview — Karachi's most well-known public beach — is also its biggest dumping ground; a mix of sewage, garbage, animal faeces and rotting fish.

5. The rain. Every year without fail, thanks to a mix of global warming and bad urban planning, the city turns into the set of Waterworld. There are no emergency services you can call to ask for help while your house floods, KESC refuses to answer phone calls and car owners delight in splashing pedestrians.

6. Everyone is out to get you. The sense of paranoia and outlandish rumours in Karachi have rendered this city into a psychotic mess where every year the number of people with depression increases.

7. Directions in Karachi go something along the lines of 'Turn by the ice-box man's shop, past Bano Aunty's third daughter in-laws' house, take another left, get into the smallest lane, and it's the house with a big chicken on top and two cats outside.' Is there a house number? No.

8. Karachiites adore fads. The Farhat Hashmi fad had hundreds of rich, bored housewives donning burqas and issuing edicts such as 'laughing is a waste of time', Espresso opening up made everyone and their five-year-old son into cappuccino addicts and red bowling shoes were the hottest accessory when Area 51 opened up.

9. A massive waste of taxpayers' money is a sign of pride for the city: the fountain in Clifton.

10. The hordes of men slowing down their cars to get a better look at a girl walking on the street or standing at a bus stop, or offering a 'lift', while they drive home to their wives and children is why Karachiites often opt for vigilante justice.

Published in the Express Tribune, May 23rd, 2010.
COMMENTS (77)
Comments are moderated and generally will be posted if they are on-topic and not abusive.
For more information, please see our Comments FAQ