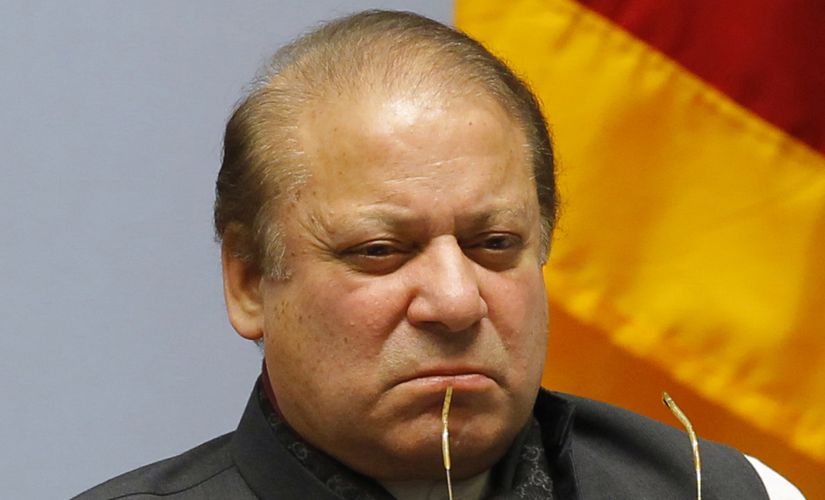 ---
ISLAMABAD: From 1990 to 2017, Nawaz Sharif spent three incomplete stints as the premier of Pakistan ie 1990-93, 1997-99 and 2013-17. However, from the economic policy view, he actually left a far more long-lasting legacy than his intermittent political career may indicate.

In 1990, when Benazir Bhutto's government was dissolved, Pakistan plunged deep into a balance of payments crisis. It accessed International Monetary Fund (IMF) support for macro-economic stabilisation and also accepted the terms which the IMF offered. These terms were deregulation, privatisation and liberalisation.

Unflinching support: PML-N leaders' rally behind Nawaz Sharif

Coming with a business background, and personally hit by Zulfikar Ali Bhutto's nationalisation drive, Sharif had no difficulty in understanding the importance of these measures for an economy which had not recovered fully from nationalisation and flight of both capital and entrepreneurs during the 1970s.

Ziaul Haque was no more and hence Pakistan was no longer in a position to enjoy American largesse that came as a package for Pakistan's role in the Afghan war. Under this bleak economic scenario, Sharif heralded a series of bold measures.

His economic policy was three-pronged. First, he quickly moved for liberalisation of trade, capital and services accounts. Restrictions on the procurement of foreign exchange were done away with quickly. Citizens were no more required to obtain permission of the State Bank for issuance of foreign currency. Pakistan also announced unilateral trade liberalisation measures, helping to re-start industrialisation. Sharif also opened up the services sector and started with the telecom liberalisation policy, though not much progress was observed during his first tenure.

A hallmark of his first tenure was wholesale privatisation, when dozens of state-owned enterprises were privatised in quick succession starting from the Muslim Commercial Bank (now MCB Bank).

The most significant development project started by Sharif was Lahore-Islamabad Motorway, M2, which was South Asia's first motorway.

Benazir continued with economic policy

During Benazir Bhutto's second tenure, between 1993 and 1996, the economic policy did not change. She continued with the privatisation and actually in terms of volumes, her tenure can be credited with larger transactions.

In fact, she should also be credited with the first power policy, which came in 1994 and saw the advent of independent power producers (IPPs). This policy resulted in an increase in energy tariffs, but saved Pakistan from load-shedding for a decade or so.

Benazir also continued with the motorway, though not without turbulent changes. She should also be credited with introduction of a liberalised media policy with the first private TV channel going on air – some of us still recall the coming attractions of NTM.

When Sharif came back in 1997, he laid emphasis on demand-side measures and rushed to complete his pet project – the M2, which he had started in 1992. M2 ushered in a flourishing inter-city transport infrastructure.

Hardly one year in power, Pakistan's nuclear response to India changed things drastically. The latter part of his second tenure was marred with political confrontation with other sources of power in the country that ultimately led to a coup, thus overthrowing his government.

During General Musharraf's time (1999-2008), Pakistan only continued with the perestroika – deregulation, liberalisation and privatisation with a big bang. From one private TV channel, the viewers could now enjoy 30-plus channels.

Pakistan also did big-scale privatisation – notably of Pakistan Telecommunication Company and Karachi Electric Supply Corporation. When Pakistan Peoples Party came back to power in 2008, it did not go back to its playbook of Socialist manifesto.

Although the privatisation was already halted largely due to a famous decision by the Supreme Court in 2006, there were no attempts to nationalise. But trade liberalisation had slowed down and actually some of the protectionist measures were back, which had started creeping back after 2006.

A different man

When Sharif resumed premiership in 2013, he was a different man. Pakistan had undergone sea changes during 15 years since he was at the helm of affairs. However, he chose to work with his old team.

Starting from delegation of powers to the finance minister for chairing the Economic Coordination Committee (ECC) meetings, Sharif actually stopped feeling the business sentiment. Instead he and his team became obsessed with one mega project – the China-Pakistan Economic Corridor (CPEC).

He rather penalised the country's private sector with a regressive tax regime. His point-man for privatisation was seen mostly busy with defending political decisions on TV rather than working silently on his desk. His commerce minister saw Pakistan's exports go into steep fall, but he only kept changing federal secretaries.

Panama Papers case: SC disqualifies PM Nawaz Sharif

The overall economic policy direction of the country has not changed drastically over 1990-2017. But specific policies such as privatisation, taxation and deregulation have suffered with reversals.

Sharif's economic legacy is a mixed record. He should be credited with bold measures to open up the economy. However, his Keynesian outlook with personalised governance has continued to dominate Pakistan's economic policy.

The writer is the founder of PRIME Institute, an independent think tank based in Islamabad

Published in The Express Tribune, August 7th, 2017.

Like Business on Facebook, follow @TribuneBiz on Twitter to stay informed and join in the conversation.