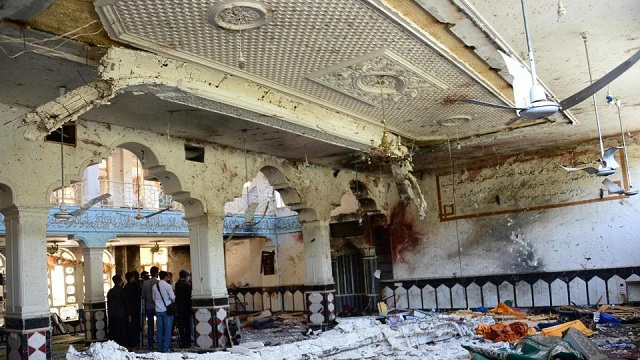 ---
BEIRUT: The Islamic State group on Wednesday claimed responsibility for a suicide attack a day earlier against a Shia mosque in Afghanistan that left dozens dead.

"Around 50 Shias killed and 80 wounded in an attack by Islamic State fighters yesterday on a mosque in western Afghanistan's Herat," the group's propaganda outlet Amaq said.

Taliban suicide bomber attacks NATO convoy in south Afghanistan

Afghan authorities said earlier that 30 worshippers including children were killed and 64 wounded when suicide bombers throwing grenades stormed the Jawadya mosque in the western city near the Iranian border late Tuesday.