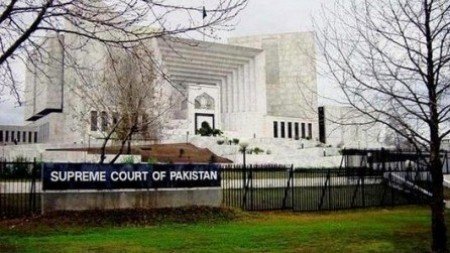 ---
ISLAMABAD:
The Supreme Court (SC) ordered the government to provide an alternate parking to the oil tankers in Karachi.
A three-member bench headed by Chief Justice Iftikhar Mohammad Chaudhry heard the case on Thursday (today) in the Supreme Court's Karachi registry.
The court ordered that all the oil tankers should be shifted from the Shirin Jinnah Colony. Notices were also issued to 27 oil companies in this regard.
The secretary finance of the Sindh government said that a summary for acquiring 250 acres of land in Zulifiqar Abad and Hub Revered Road has been sent to the Sindh chief minister. The place will provide an alternate parking area for oil tankers.
The court adjourned the hearing till May 21.