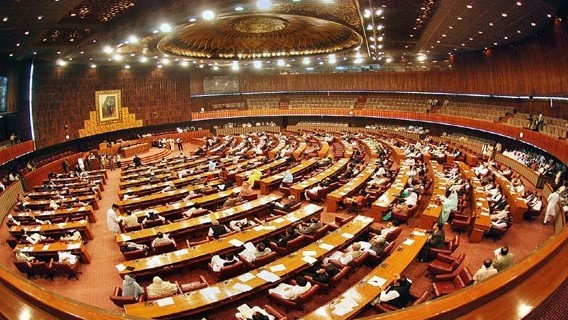 ---
ISLAMABAD: The Pakistan Muslim League- Nawaz said on Wednesday it would block in the parliament the government's attempt to enact a law aimed at replacing the National Accountability Bureau (NAB) with a new but "mild" commission.

PML-N members on the National Assembly Standing Committee on Law and Justice boycotted the panel's proceedings because they were not allowed an opportunity "to seek a review of the bill." The committee has already approved the bill but the PML-N says it wants to have another round of discussion on, what it calls, "a very important piece of legislation touching vital public interest." Zahid Hamid and Saira Afzal Tarar – two of the four PML-N members who attended the meeting – staged a walkout when the government turned down their request to bring the bill in the panel for another review.

Later on Hamid told journalists that his party would vote against the bill in both houses of parliament. The PML-N, he added, would also convince other opposition groups to oppose the bill. According to the proposed bill, law-enforcement agencies would not be able to arrest any member of parliament in case corruption charges are leveled against them till his/her retirement.

Published in the Express Tribune, May 20th, 2010.