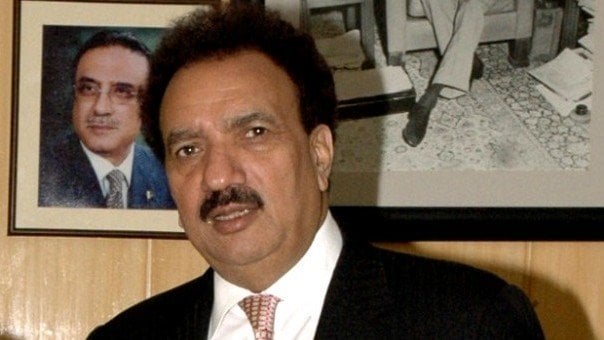 ---
LAHORE: A petition has been moved in the Lahore High Court (LHC) challenging the presidential pardon to Interior Minister Rehman Malik in a three-year conviction by an accountability court in two corruption references.

Imtiaz Rashid Qureshi, media adviser of the "Save Judiciary Committee", filed the petition in which Rehman Malik, the federation of Pakistan through the secretary ministry of interior, principal secretary to the president and chairman National Accountability Bureau (NAB) have been made respondents. The petitioner submitted that the remission in Malik's sentence by the president under Article 45 of the constitution is illegal.

Qureshi submitted that it was a requirement to give benefit of this provision to an accused only when he or someone on his behalf has utilised all legal remedies. The petitioner said that when a person is convicted by any court he/she has the right to file an appeal against the sentence in the Supreme Court, and if their petition is not heard in the apex court or a decision is given against them, then the person can file a mercy appeal with the president.

The petitioner said that the minister has not approached the SC and it is possible that had he resorted to SC, the apex court would have set aside the High Court verdict. He stated that there was no justification to the remission, as Rehman Malik has not filed any mercy petition and the pardon is against the due process in the constitution.

He submitted that the manner in which the pardon was granted showed the president's conflict of interest and blatant abuse of discretion for the interior minister. Qureshi asked to set aside the president's order and restore the sentence immediately. The corruption cases against Malik date back to the mid-1990s when the PPP was in power and the minister was the acting head of the Federal Investigation Agency.

Published in the Express Tribune, May 20th, 2010.