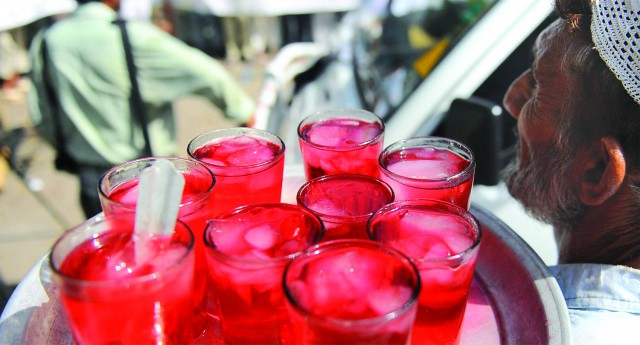 ---
KARACHI: Around 2,400,000 patients, suffering from hepatitis B and C in Sindh, are currently being treated as part of the Chief Minister's Hepatitis Programme, project director Dr Majeed said on Wednesday, adding that one billion rupees will be spent on them in 2010.

The ongoing hepatitis project in Sindh should be continued till 2015 to provide free treatment to hepatitis patients, said Sindh health secretary Syed Hashim Raza Zaidi. Around 35,000 patients diagnosed with hepatitis C and 4,000 patients diagnosed with hepatitis B in Sindh have already been treated while 35 additional hepatitis centres have been set up across the province, he added.

Sindh Institute of Urology and Transplant

Around 1,500 people visited the Sindh Institute of Urology and Transplant (SIUT) on Wednesday to get their blood tested for hepatitis B and C, get their weight, height and blood pressure recorded as well as get ultrasounds done of their liver and spleen. Patients diagnosed with hepatitis were asked to visit the OPD while others were given advice on how to change their diet to live a healthy life. Hepatitis spreads through the reuse of syringes, needles, blades and unsterilised equipment, speakers at a conference, arranged at SIUT to observe World Hepatitis Day, said on Wednesday.

Eight million people in Pakistan are infected with hepatitis C and four million with hepatitis B. Hepatitis B is approximately 30 times more infectious than HIV/AIDS, according to the World Health Organisation (WHO). Nearly two million of almost 350 million people who are infected with the virus die every year across the world, the speakers said, adding that many patients are not even aware of the chronic disease. If left untreated, hepatitis B and C can develop into cirrhosis of the liver and patients can vomit blood, fall unconscious or deal with an accumulation of water in the abdomen and other parts of the body.

The disease can also develop into liver cancer in extreme cases, speakers said. Dr Zaigham Abbas, Dr Mujahid Hassan and Dr Nasir Hassan Luck answered questions raised by the visitors while Dr Abdal Wasim, Dr Haider Mehdi and Dr Arsalan Khan responded to queries related to hepatobiliary surgery and cadaveric liver transplantation.

Aga Khan University Hospital

Doctors at the Aga Khan University Hospital (AKUH) organised a public awareness programme on Wednesday to inform people about the high prevalence of the disease in Pakistan. The word "hepatitis" refers to an inflammation of the liver which is caused by one or more of the five known viruses, namely hepatitis A, B, C, D and E, AKUH consultant gastroenterologist Dr Amna Subhan said, adding that while hepatitis A and E are water-borne diseases, hepatitis B, C and D are spread through infected blood.

Hepatitis A and E exist almost exclusively in the developing world, AKUH consultant gastroenterologist. Dr Rustam Khan said, adding that a patient diagnosed with hepatitis A or E should take bed rest and avoid medicines that harm the liver, such as paracetamol. Hospitalisation is only necessary when a patient experiences continuous vomiting, he added. Hepatitis can also be passed from an infected mother to a baby at birth, said AKUH consultant gastroenterologist Dr Wasim Jafri.

Vaccinations are the best way to prevent hepatitis B as they provide 100 per cent immunity against the infection, he said, adding that hepatitis C is curable in almost 80 percent of the patients, only if it is detected and treated at an early stage. Hepatitis D is an incomplete virus and cannot cause liver related diseases unless a patient also has hepatitis B, said AKUH consultant gastroenterologist Dr Khalid Mumtaz, who added that the measures taken to avoid Hepatitis B also help avoid hepatitis D but once the latter develops, its treatment becomes extremely difficult.

A timely diagnosis is essential to avoid complications that can end up taking people's lives, said Khan, adding that a liver transplant is costly and the surgical procedure is currently not available in Pakistan. Dow University of Health Sciences The Dow University of Health Sciences arranged a seminar on Wednesday to raise awareness about hepatitis A and E.

Liver diseases as a major challenge for public health services as they are the third most common diseases across the country, said National Institute of Liver and GI Diseases (NILGID) director Dr Rana Qamar Masood. Dr Shahid Majid and Dr Badar Fayyaz Zuberi also spoke at the occasion.

Dawood Public School

A session on raising awareness aboyt hepatitis B and C was organised by the Dawood Public School in collaboration with I Own Karachi (City Owners Campaign) on Wednesday. Students were given flyers and badges and their faces were stamped with the message "Am I No. 12?". The message symbolised the fact that one person in every twelve people across the world is living with either hepatitis B or hepatitis C, said Faraz, a representative of I Own Karachi.

Published in the Express Tribune, May 20th, 2010.