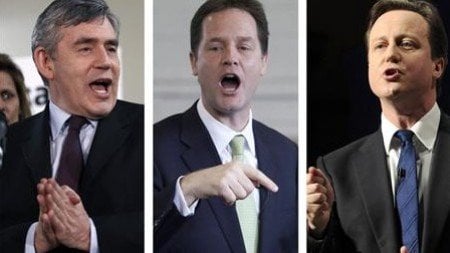 ---
LONDON: The new British Parliament shows that Labour Party women MPs now total 81 including three Muslims, two of them of Pakistani background.

Labour was ousted from power after 13 years after Conservatives won the largest number of seats at 307 forming a coalition government with Liberal-Democrats who secured 57 seats. Labour bagged 258 seats.

In comparison, the Conservative party has 48 women members in Parliament and the Liberal Democrats have 7, while none of them are of Muslim background.

The new Muslim MPs elected for the first time ever to the British Parliament include Yasmin Qureshi and Shabana Mahmood while Roshanara Ali is of Bangladeshi descent.

The party is due to elect a new leader in September to replace former prime minister Gordon Brown who will sit in the Parliament as a back bencher. David Miliband, a former foreign secretary, and his younger brother Ed Miliband have already thrown themselves in the leadership battle.
COMMENTS
Comments are moderated and generally will be posted if they are on-topic and not abusive.
For more information, please see our Comments FAQ