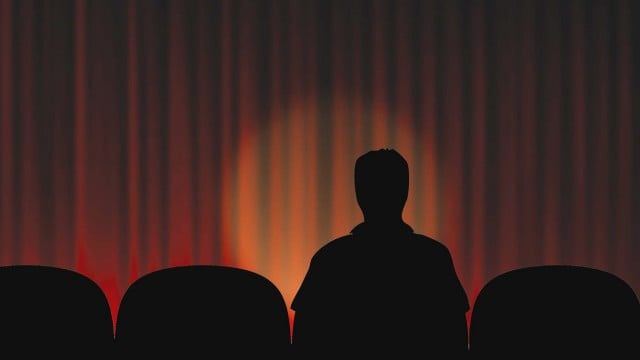 ---
LAHORE: For the last 25 years he has been working to make people laugh, but he is helpless when it comes to bringing about joy in his personal life.

Arshad Ahmad (name changed) is a commercial theatre producer with a long list of successful productions to his credit. After spending his life working in theatre, Ahmad now deeply regrets the years he has spent. "Now, when I am looking a suitable proposal for my daughter, I am met with hostile responses.

People do not want to marry into a family whose head has been associated with theatre for so long," Ahmad told The Express Tribune. Ahmad is not the only person associated with the commercial theatre who has to face hostile attitudes due to his profession. Almost everybody in the commercial theatre business has a similar tale. Honey Tahira, who is not working in theatre any more, recalls how she had to face problems when the staff officer of a cultural minister harassed her and banned her for not entertaining his 'requests'.

Though the ban was lifted afterwards, it could never restore the lost confidence of Tahira who was once the darling of theatregoers. "I came to the theatre because I was interested in it and then it became a necessity. But I must say that people don't respect stage artists anymore," she said. The chairman of the Commercial Theat r e Producers Association Chaudhary Zulfiqar told The Express Tribune that theatre artists, producers and crew members are at pains to make people laugh but do not get any respect or honour in return get the due respect and honour.

"When a spell (of a play) continues, the artist is not supposed to miss even if he or she faces severe problems. Amanullah and Khalid Abbas Dar even performed when they had funerals at their homes. This shows the commitment that artists have to people. But in return, our society still doesn't acknowledge theatre artists," he said.

Speaking about his personal experiences, Zulfiqar said that he had opportunities to settle in Europe but he chose to stick to his work. "When I look back now, I regret my decision," he told The Express Tribune. "I have been working in theatre since the 1980s but it is true that now when I have to look for proposals for my children I have to face embarrassment on account of my profession," he said. Tariq Tedi, a popular theatre artist, believes that like all other professions, stage artists should also be acknowledged. "People give us a lot of respect in front of us. But they later do not acknowledge that we have to sacrifice a lot to make them laugh," he said.

Zulfiqar believes that stage artists are also responsible for their current situation. "The golden era for stage was from the 1980s to 1999. Gradually, it started to decline and people don't really respect stage artists now," he said. Deedar, another popular artist, said that calling stage artists vulgar and giving them no respect was absolutely heart breaking and disappointing. She said that people came to watch their dramas and respected them to but a certain 'class' had portrayed stage artists to be disreputable people.

Published in the Express Tribune, May 20th, 2010.
COMMENTS
Comments are moderated and generally will be posted if they are on-topic and not abusive.
For more information, please see our Comments FAQ