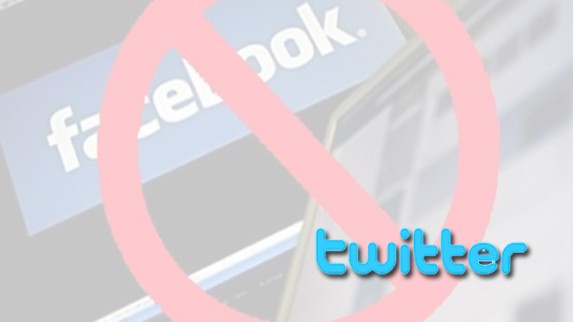 ---
KARACHI: As soon as news of the Lahore High Court verdict ordering a ban on the social netwroking website Facebook filtered in, users of the micro-blogging website Twitter started making witty 140-character jokes about the ban.

Here's a selection of some of the funniest.



From @acorn: What's the difference between Facebook and Jamaat-ud-Dawa? Ans: Facebook is banned in Pakistan

From @acorn: Dear Facebook: if the Pakistani govt bans you, you only have to resurface under a new name.

From @rshakoor: LHC bans Facebook and musharraf loses his entire constituency

From @mosharrafzaidi: How is Leon Panetta going tp update his #FB status?

From @fakebalthakre: Pakisthanis can't use FB until May 31.Excellent opportunity for Hindusthan to block water to all Pak farms on Farmville.

Add your own favourites as comments below.
COMMENTS (47)
Comments are moderated and generally will be posted if they are on-topic and not abusive.
For more information, please see our Comments FAQ