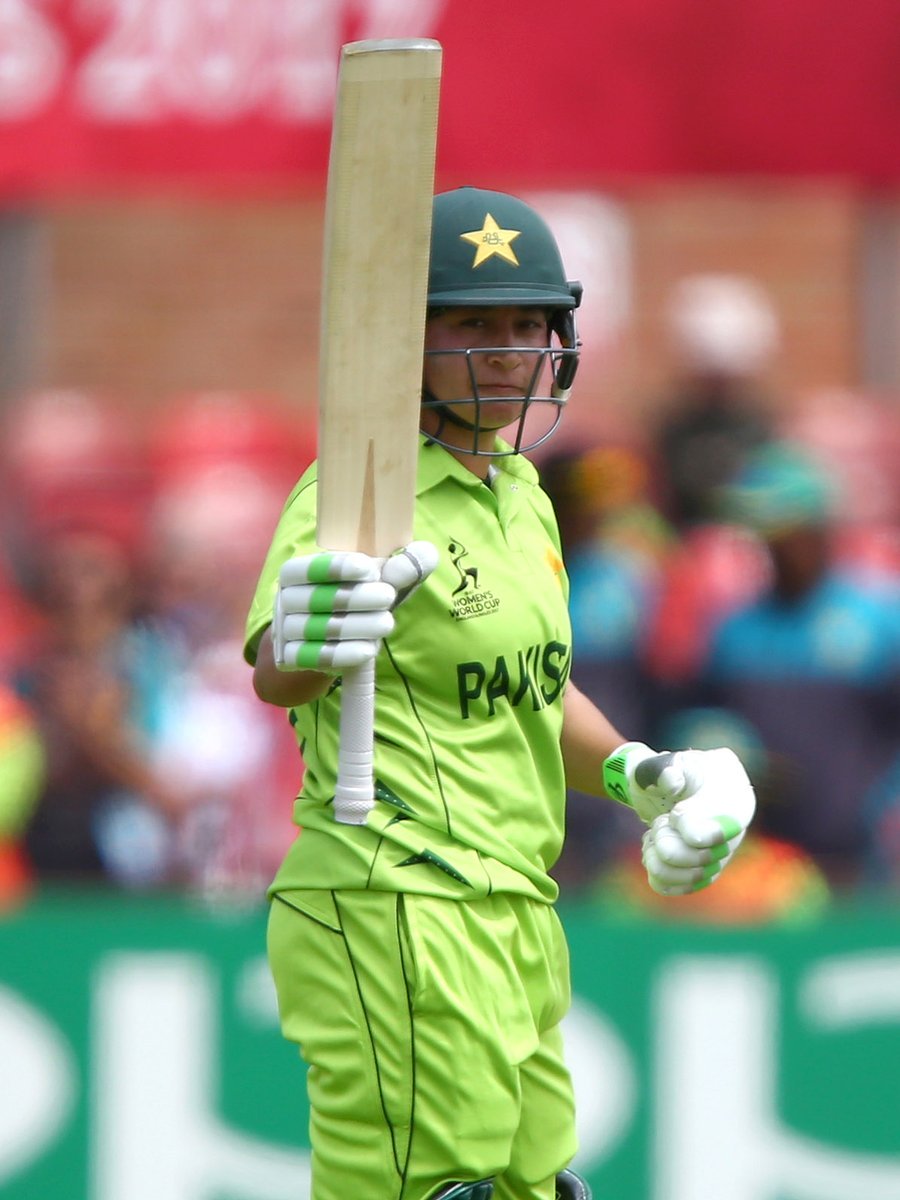 ---
Pakistan Women's team opener Nahida Khan has credited her father for her cricket career, recalling how he encouraged her to pursue the sport professionally despite the norms of her society suggesting otherwise.

The 30-year-old batter is a part of the Pakistan team, which is competing at the 2017 ICC Women's World Cup in England and Wales.

And although the team has yet to register a win in the competition — having lost both their fixtures so far — Nahida has managed to enhance her own reputation with a well-made 79 in the close defeat to South Africa.


India kick off Women's World Cup with statement win


And ahead of Sunday's big match with arch-rivals India, Nahida has acknowledged the role her father played, breaking societal norms of Balochistan to help her get to this stage.

"He (her father) would say to people that 'Nahida is my daughter, I'm proud of her passion'," said Nahida in an interview with BBC. "He appreciated my struggle and that gave me all the confidence I needed as budding cricketer."

While sharing of cricketing facilities by male and female players shouldn't be a major problem, Nahida explains how it is a huge problem back in her hometown.


Australia to start as favourites for Women's World Cup


"Even today, women cricketers have to practice in the same grounds as men due to a lack of facilities," she said. "In a society where any intermingling of the sexes is frowned upon, you can imagine the stigma that follows."

She then recalled an incident that shed light on that stigma. "Once on my way back from practice, the rickshaw driver asked if I played cricket because he knew of a girl named Nahida — of questionable morals — who also played cricket with boys."

"I lied but every day I am more conscious of the fact that my success would not have been possible without my father's support. He would shut everyone up who tried to warn him of some impending moral disaster or trouble in finding a marriage partner because I played cricket."

On the field, Nahida says her success is down to her simple approach to run-making. "My strategy going in to bat is always quite simple: score maximum runs and attack the opposition," she said.

The Quetta-born Nahida wasn't always an opening batsman. In fact, when drafted into the side almost a decade ago, she was considered a middle-to-lower order batter with the ability to bowl on the side.

She has since worked hard on her craft, closely studying the top batters in the game and redefining herself as an opener.

"I felt I couldn't perform to the best of my ability when I was being sent in at number eight or nine," she said. "I continued to work hard on my batting. I'd analyse the other batters such as former England captain Charlotte Edwards, whose technique I have always admired."