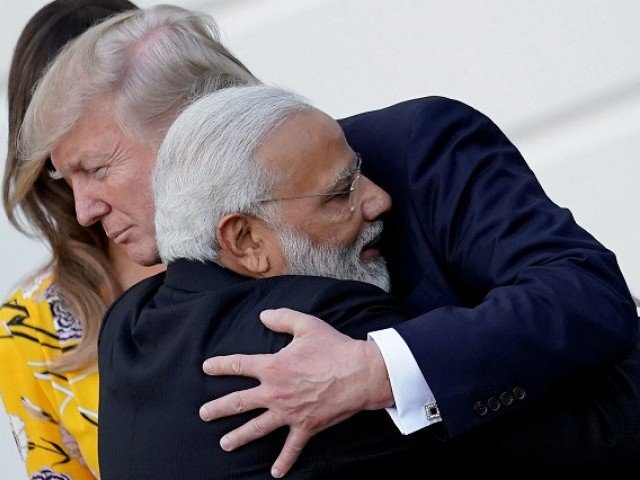 ---
The global dating agency populated by the cohort of world leaders throws up some anachronistic pairings. US President Donald Trump and Indian leader Narendra Modi are superficially unlikely partners, but the cuddle-fest in the White House will raise few eyebrows when viewed against the backdrop of the needs of both parties. There is money to be made. A lot of money both for America and India and they want to get on with the business of profit in short order.

Both have something to sell each other, something the other wants, and in that respect there is little as a prospective suitor that Pakistan can lay on the table. There is precious little that America wants from Pakistan other than what it perceives as a downscaling of terrorist activity within its own borders and the patching of a threadbare trust relationship. And Pakistan is unlikely to be delivering on either.

Thus it is that Interior Minister Chaudhry Nisar Ali Khan on Tuesday waxed bitterly that President Trump was 'speaking India's language' the day after Mr Modi met Trump on his official visit to the United States. Adding insult to injury and giving a clear steer as to where the US might stand vis-à-vis the Kashmir issue the US State Department has designated the Hizbul Mujahideen leader Syed Salahuddin 'a global terrorist' and placed him under sanction. The blood of Kashmiris does not appear to be important to the US, lamented Chaudhry Nisar, and he is probably right. The Kashmir problem is an inconvenience but not an issue the Trumpton Team are going to let get in the way of the main event. Human rights simply do not have heft and profile in the New America, and the rightful protestations of Pakistan can be safely ignored. The Indian side knows that it can table a vast market for American goods down the line and that trumps, quite literally, considerations of wider humanitarian concern. Pakistan is only going to engage American interest when it has something that Uncle Sam wants to buy; and currently there is nothing that is within its sell-by date on the table. Sorry Chaudhry Nisar, not your lucky day.

Published in The Express Tribune, June 29th, 2017.

Like Opinion & Editorial on Facebook, follow @ETOpEd on Twitter to receive all updates on all our daily pieces.