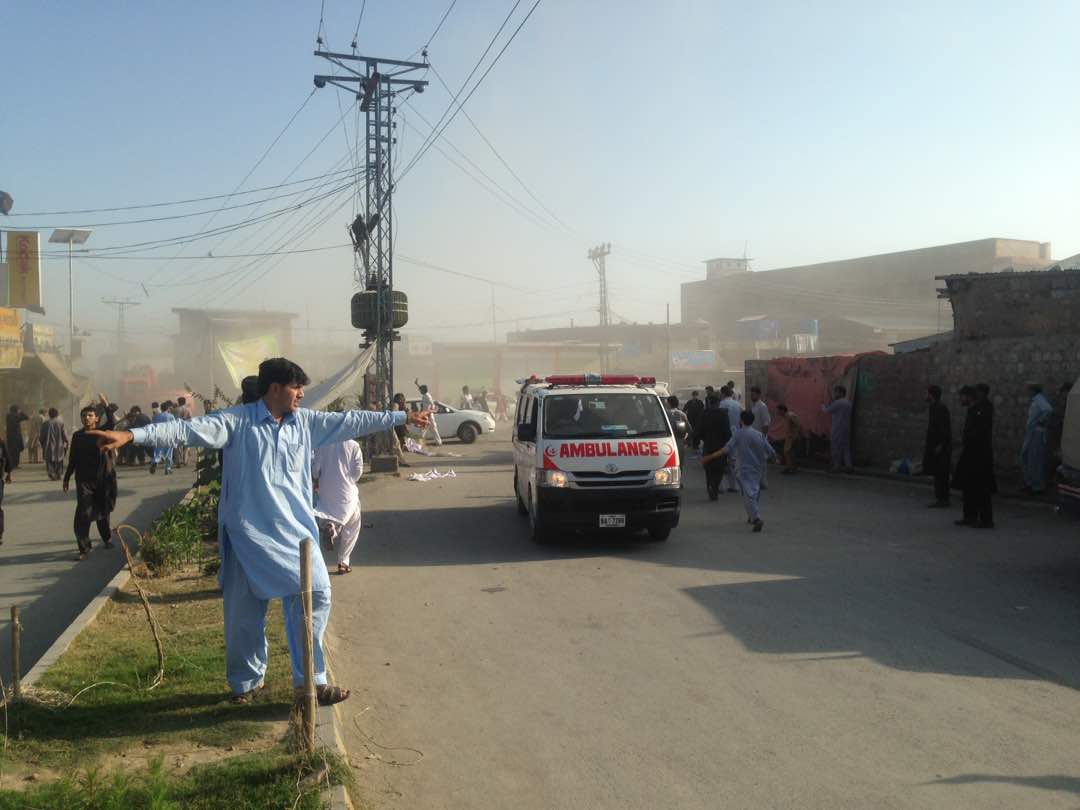 ---
PARACHINAR: The death toll in Parachinar twin bombings rose to 72 on Sunday while the sit-in against firing on protesters continued unabated for the third day.

Most markets and shops here remained closed.

Despite being the Eid day, streets were completely devoid of shoppers.

Members of a Jirga, headed by elders of the Turi and Bangash tribes, called for abolishing the 'Red-Zone' and security should be handed over to the local militia.

The Peshawar Corps Commander also visited Parachinar on Sunday.

The ISPR issued a statement, saying that the Corps Commander Peshawar, Lieutenant-General Nazir Ahmed Butt, visited Parachinar.

He met relatives of the Shuhada and offered prayers. He also visited the injured.

The Corps Commander addressed the Jirga of local tribes and assured them that elements responsible for the blast would be traced.

Urging the local people to play their role, the Corps Commander said that local support was essential for security forces in bringing back normalcy in Parachinar.

IGFC KP was also present on this occasion.