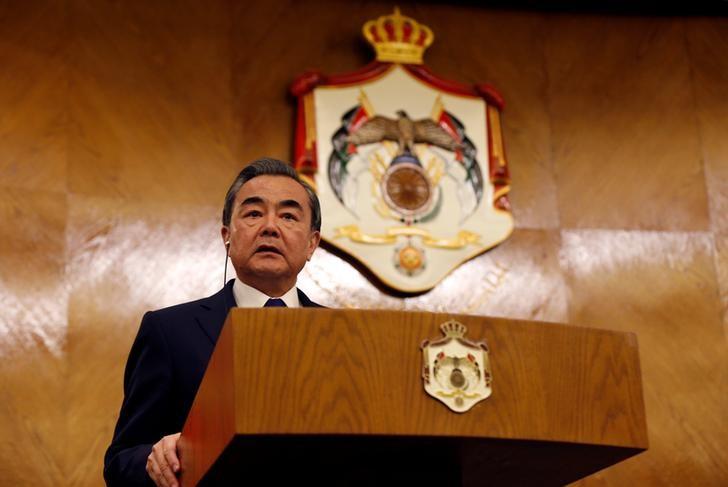 ---
BEIJING: China has urged Afghanistan and Pakistan to improve relations and establish a crisis prevention and management mechanism, the Chinese foreign ministry said.

Foreign Minister Wang Yi met Afghan President Ashraf Ghani in Kabul on Saturday and said a three-way conference mechanism involving the two countries and China could promote dialogue and cooperation, the ministry said in a statement on its website.

"China sincerely wishes for Afghanistan and Pakistan to improve relations, rebuild mutual trust strengthen cooperation, achieve mutual safety and mutually development," Wang said, according to the communique.

Pak-Afghan relations: Chinese minister arrives to defuse tensions

"As Afghanistan and Pakistan's mutual friend, China encourages them to establish a crisis prevention and management mechanism as soon as possible, to properly deal with any kind of sudden occurrence."

The ties between Kabul and Islamabad have been tense in recent years by Afghan accusations that Pakistan is supporting Taliban insurgents fighting the US-backed Kabul in order to limit the influence of its old rival, India, in Afghanistan.

Pakistan denies that and says it wants to see a peaceful, stable Afghanistan.

In Islamabad on Saturday, Wang said counter-terrorism was an important part of China's relations with Pakistan and he thanked Pakistan "for its firm support for China's fight against the violent militant group the 'East Turkistan Islamic Movement'," China's Xinhua news agency reported.

China says the East Turkistan Islamic Movement is a violent Uighur separatist group with links to militants in South Asia.
COMMENTS
Comments are moderated and generally will be posted if they are on-topic and not abusive.
For more information, please see our Comments FAQ