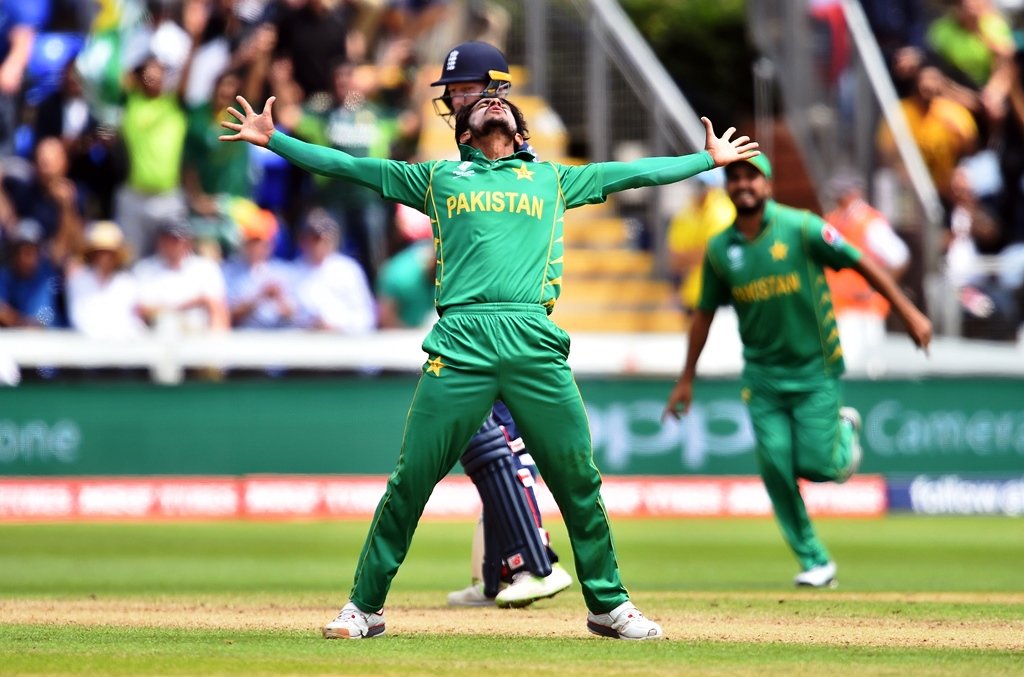 ---
Tall, broad-shouldered, strikingly good-looking, charming and eloquent, 100-mile speedster, one-man wrecking machine...wouldn't it be nice if Hasan Ali was even one of these things?

But instead Pakistan's newest cricketing hero is a medium-pacer of slight build and average height. He doesn't have the face of a commercial kingpin, stutters even in Urdu, and has little of the 'oomph' that gets you unconditional love in this part of the world.

From a physical or optics perspective, Hasan has got nothing that stands out about him.


Hasan Ali relishes Champions Trophy 'dream'


Yet, it is him who's been Pakistan cricket team's most impressive performer in the ongoing ICC Champions Trophy. Take anyone out of the equation and it may not matter as much during this incredible run to the final. Take Hasan's 10 wickets (and counting) out, and there is no run to talk about.

This unassuming cricketer may be missing many things, but one thing he has over his more gifted peers is the ability to think, plan, adapt and make use of his limited abilities to the best of his advantage.

And the numbers back him up. Hasan, in 20 ODIs, has 39 wickets at an average of 23.92. For comparison, the great Wasim Akram and Waqar Younis' career averages of 23.52 and 23.84 respectively are only slightly better than Hasan's. While he does have a long way to go before being he can be spoken of in the same breath, a start like this never hurts.


A child's adorable rendition of Hasan Ali's celebration


Even more interesting is Hasan's strike rate of 25.7, which is better than Waqar's (30.5) and significantly better than Wasim's (36.2), meaning at this stage of his career he is the most lethal bowler Pakistan have ever produced.

If Hasan's numbers are competitive with the two W's, they blow the two M's — Mohammad Amir and Mohammad Asif — out of the water. Former teen prodigy Amir has a wicket-taking average of 28.69 (almost five inferior than Hasan's) and a strike rate of 35.2. His former accomplice Asif's figures (33.13 and 42.1) don't even stand a chance.

This leaves us with that age-old question; how do you even gauge talent in cricket? Why is a bowler always measured in terms of pace, power, bouncers, swing, reverse swing, yorkers?

Hasan's numbers certainly say he is every bit as talented as anyone. And the one thing about numbers is: they don't lie.


Champions Trophy final: Arthur reveals formula to beat India


That Hasan has those incredible statistics in an era where the game is quite clearly skewed towards the batsmen is another reason he deserves far more than what's coming his way.

The cricketing zeitgeist has gone from absolutely adoring the bowlers in the last millennium to absolutely abhorring them in the current one.

For Hasan to emerge as a clever force of nurture in these times is out of the ordinary.

His ascent to national stardom gives hope to the ordinary man. You do not have to be a man-mountain, a biological marvel or a once-in-a-generation talent to accomplish the extraordinary. Just take a leaf out of Hasan's book, bootstrap with what you have, and be the hero of the ordinary.