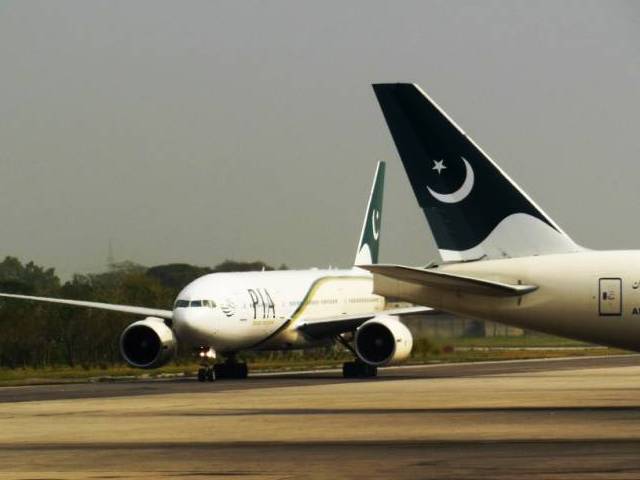 ---
KARACHI: In a bid to attract more passenger traffic, Pakistan International Airlines (PIA) is now offering 25% fare cut on all domestic flights that are booked for the three days of Eidul Fitr.

"The airline has already started booking tickets for Eid days," PIA spokesman Mashood Tajwar told The Express Tribune.

Responding to a question, he said the national flag carrier expected to attract more traffic during Eid days by offering cheaper tickets.

PIA enjoys over 50% share in the domestic market while the rest is dominated by Shaheen Air and Airblue - the two major private airlines in the country. However, in recent years the airline has lost its market share on international routes.

The current management of cash-strapped airline insists that it is regaining the market on both domestic and international routes.

PIA's accumulated losses swell to Rs282b, up 7.3%

PIA's accumulated losses ballooned 7.3% to Rs282.2 billion in the six months ended June 30, 2016 as it continued to fly on many loss-making international and domestic routes.

According to airline officials, the state-owned carrier has continued to fly on loss-making routes to Europe and the US. Flights to New York and Karachi-to-UK flights are running in losses.

However, flights to Canada and on Lahore/Islamabad-UK route are performing comparatively better.

The airline has lost its business in the domestic market to international airlines under the open skies policy of the government.

PIA officials believe the airline is losing business due to the strong penetration of Gulf airlines in Pakistan, especially the UAE carriers, which operate to and from multiple airports in the country under the open skies policy.

However, PIA is now reviewing its business plan in order to improve operations in the current challenging environment.

From June 12: PIA starts online check-in service

Under the new plan, it might cut a number of flights on loss-making international routes. For these routes, the airline will operate from one domestic airport instead of multiple airports.

PIA may bring passengers from different parts of Pakistan to one airport (like Karachi) and then take them to their international destinations.

The national carrier booked a fresh loss of Rs20.7 billion in the first six months of 2016, up 62% compared to the loss of Rs12.76 billion in the same period of previous year.

Loss per share (A Class ordinary shares) increased to Rs3.96 from Rs2.58 in the corresponding period of previous year. Loss per share for B Class ordinary shares rose to Rs1.98 from Rs1.29, according to PIA's profit and loss accounts submitted to the Pakistan Stock Exchange.

Net revenue dropped to Rs48.16 billion in Jan-Jun 2016 from Rs52.47 billion in the same period of previous year.
COMMENTS
Comments are moderated and generally will be posted if they are on-topic and not abusive.
For more information, please see our Comments FAQ