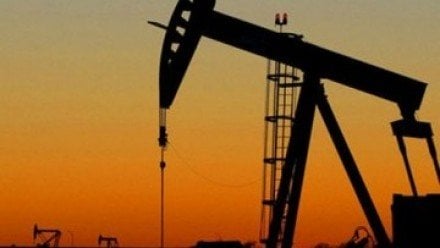 ---
SINGAPORE: Oil prices tumbled to a new low for the year in Asian trade on Wednesday on a stronger dollar and persistent concerns over the eurozone debt crisis, analysts said.

New York's main contract, light sweet crude for delivery in June, dipped to an intra-day low of 67.90 dollars a barrel before recovering to 68.64 dollars in mid-morning trade.

The contract had earlier hit 68.91 dollars in US trade on Tuesday before paring back losses to close at 69.41. London's Brent North Sea crude for July dropped 63 cents to 73.80 dollars.

Weaker equities and risk aversion sent oil prices slumping as the euro fell to a new four-year low against the greenback on Wednesday.

"The ongoing concerns over the European debt (problem) are still very much lingering in the minds of every investor," Serene Lim, a Singapore-based oil and gas analyst with the ANZ bank, told AFP.

"As such, the dollar has increased and that has also weighed on oil prices."

A stronger US currency makes dollar-priced oil more expensive for holders of weaker units, denting demand and pushing prices lower. The single European currency has remained feeble even after eurozone finance ministers vowed to fix the region's finances.

Investors were also worried that austerity measures announced by Greece and other debt-laden eurozone countries would hurt growth and consumption in Europe, thus weighing on energy demand.

Lim said oil prices are likely to fall further if crude stockpiles in the United States, the world's biggest economy and largest energy consuming nation, continue to rise. Rising stockpiles indicate weak demand.

"We are also not seeing a lot of crude (oil) fundamentals trying to support the prices. So unless we see the... demand increase substantially I think concerns on the Europe side will continue to weigh on the price," Lim said.

The US Department of Energy said last week that crude stockpiles for the week ended May 7 had risen 1.9 million barrels -- more than double the amount forecast by analysts. The DoE will release its latest inventories report later on Wednesday.