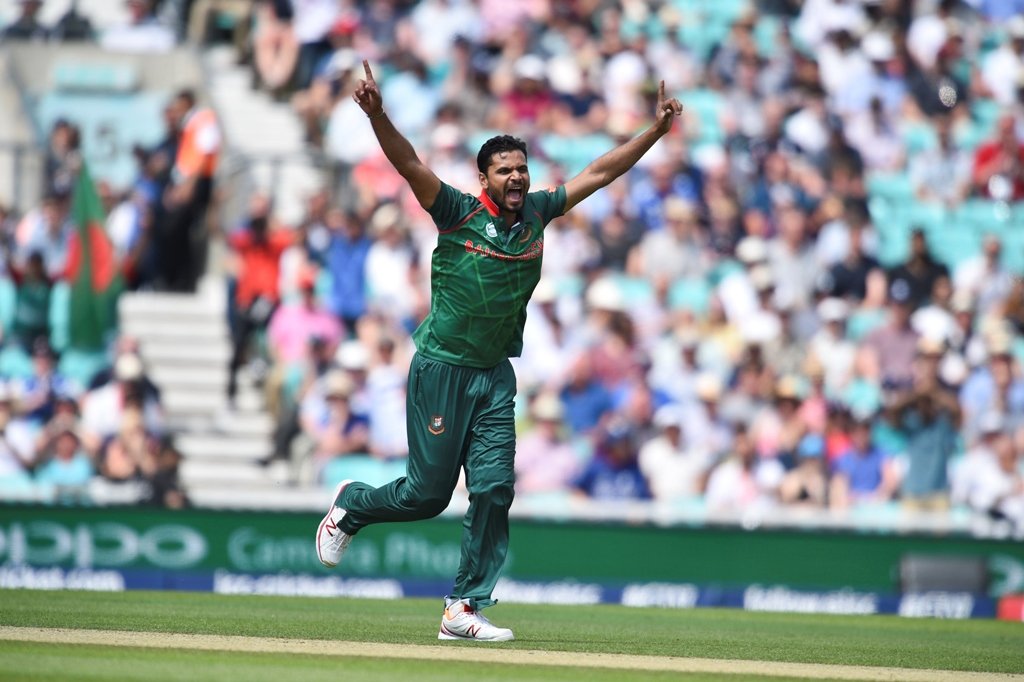 ---
KARACHI: When Bangladesh battle India in the Champions Trophy semi-final on Thursday it will be the consecration of a new Asian cricket rivalry.

Few of the millions of Bangladeshis following at home expected Mashrafe Mortaza's side to reach the last four — that they are playing India has made the achievement even more special and surprising to the players.

Mortaza sent his family home last week and other Bangladesh players were doing their shopping in expectation of flying back, according to Bangladesh media.

But sparkling batting by Shakibal Hasan and Mahmudullah helped Bangladesh to an epic win over New Zealand that saw them reach a first ICC tournament semi-final.

Now Mortaza says the team has to brush aside pressure so they can play with a "free mind" against India to prove their worth.

While India-Pakistan is one of the world's biggest sporting rivalries, Bangladesh are fast emerging as a worthy competitor.

Bangladesh raged over umpire decisions when they lost to India in the 2015 World Cup quarter-final. They lost their World T20 group match to India last year by just one run.

In between, the Bangladesh 'Tigers' beat India at home in a three-match one-day series. They have also beaten Pakistan and South Africa in one-day series to send them up the world rankings and earn them a place in the Champions Trophy for the world's top eight teams for the first time in 11 years.

Former Sri Lankan captain Kumar Sangakkara said ahead of the tournament that Bangladesh are "a very hungry and talented bunch of players."

"What you see in Bangladesh right now is a growing confidence and enhanced game-awareness. It is learning how to win matches and that makes it very dangerous opponents," he said.

Mortaza's side only started believing in their chances after impressive displays in New Zealand, India, Sri Lanka and Ireland in the past few months.

"We did not win a match in New Zealand but we played well there. We created chances in all our matches," said chief selector Minhajul Abedin.

Bangladesh defeated New Zealand during a three-nation tournament in Ireland before the trophy campaign. It was their first away victory against the Kiwis in 17 attempts.

Against the Kiwis in Cardiff last week, Bangladesh raced to 268-5 from a tottering 33-4 to eliminate Kane Williamson's team.

Luck also played a role with Bangladesh heading to almost certain defeat against Australia until rain washed out the match.

England then beat Australia and let Bangladesh into the semi-final with the hosts.

"You could argue about the luck if we would have played badly. But we won a match while Australia and New Zealand failed to do so. Even to utilise the luck you need some base," said Minhajul.

"The cricket we are playing, we deserve to be in the semis. We played well against New Zealand, we made 300-plus against England but Australia failed to do so in the same ground against the same opponents," he said.

Minhajul said Bangladesh would need everyone to be on top form against India to have a chance of making the final.

Pace bowler Mustafizur Rahman, one of their most exciting talents, has failed to live up to expectations while youngsters Sabbir Rahman and Soumya Sarkar have struggled with the bat.

Mustafizur, nicknamed 'Fizz', vowed to do justice to his reputation in the semi-final.

"My cutters were not as effective here as in our home soil. There is no end of learning. And I'm still trying to bowl well in these conditions," Mustafizur told reporters. "We always believe that our pacers can do well against India. If everything goes right, it will surely happen."
COMMENTS (1)
Comments are moderated and generally will be posted if they are on-topic and not abusive.
For more information, please see our Comments FAQ