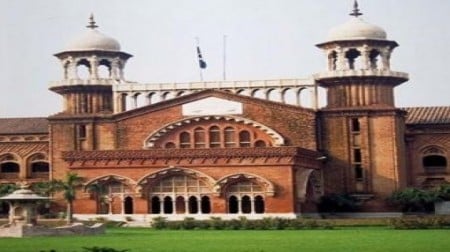 ---
LAHORE: The Lahore High Court on Tuesday directed the ministry of defence to recover two men allegedly abducted by intelligence agencies from different parts of the country.

Chief Justice Khawaja Muhammad Sharif was hearing two identical petitions filed for the recovery of Habibur Rehman from Rawalpindi and Mubashar from Lahore. Rawalpindi's city police officer had earlier submitted a report in the court about an investigation into the alleged abduction of Rehman, which said that the man was in the ISI's custody. The report had also said that a sketch of Rehman's abductor had been drawn and the ministry of defence was being approached in order to set Rehman free after the sketch matched the likeness of an official in the agency.

The petition seeking Rehman's release had been filed by Liaquat Ali, who stated that a person from an intelligence agency kidnapped Rehman from a hotel on Murree Road on November 18, 2009. He said no one had been able to contact Rehman after the incident. An FIR had been registered with the police in Rawalpindi but the police had failed to recover Rehman. Acting interior secretary Qamaruz Zaman filed a report on the second missing person, Mubashir, which stated that all the agencies operating under the ministry of defence had been checked, but Mubashir had not been found in their custody.

Mubashar's father Muhammad Naseem had said that his son was a schoolteacher in Garden Town. He claimed that people working with an agency had abducted his son on October 31, 2009 from outside their house in Harbanspura. He said the police had not yet registered a case against the perpetrators. The LHC Chief Justice then directed the deputy attorney general to contact the ministry of defence and take whatever steps were necessary to ensure that Rehman and Mubashir were recovered by the date of the next hearing, scheduled for May 28.

Published in the Express Tribune, May 19th, 2010.