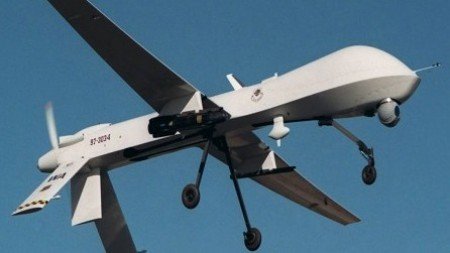 ---
LAHORE: The Lahore High Court Chief Justice asked the defence ministry to submit a report with regard to a petition that called for an end to US drone strikes in Pakistan.

The petition, which had been filed by the late Khalid Khawaja, also demanded that an FIR be lodged against those responsible for civilian deaths caused by drone strikes. At the start of the hearing the deputy attorney general insisted that the petition be dismissed since the petitioner had died. In response, Chief Justice Khawaja Muhammad Sharif said the courts were still functioning and would do their duty to protect the country's sovereignty and integrity.

The court then asked the deputy attorney general to ask the ministry of defence to provide a report on the matter. Earlier, the CJ had asked the federal government to reveal whether drone strikes were being conducted with its approval or not. Khalid Khawaja, a former ISI official and NGO worker of the Human Rights Defence, had said that the government should submit a comprehensive report of causalities caused by drone strikes, and on the foreign presence in Pakistan.

Khawaja was killed on April 30, and a little known militant group called the Asian Tigers claimed responsibility for his death. The group claimed he was 'spying' for America. In his petition Khawaja had asked the court to prohibit government functionaries from holding meeting with American diplomats. According to Khawaja the US was trying to dictate policies to the Pakistani government, damaging the country's independence and sovereignty. Khawaja had suggested that the government be directed to file a complaint against the US with the International Court of Justice.

Published in the Express Tribune, May 19th, 2010.
COMMENTS
Comments are moderated and generally will be posted if they are on-topic and not abusive.
For more information, please see our Comments FAQ