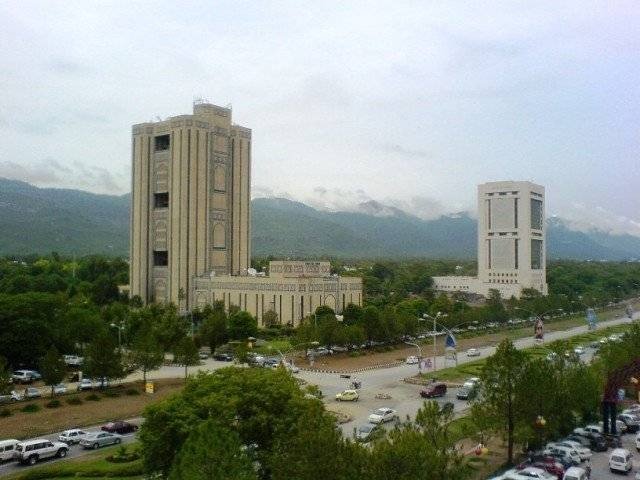 ---
ISLAMABAD: The Capital Development Authority (CDA) is in the process of preparing a new set of Standard Operating Procedure (SOPs) which would allow builders and owners to add additional storeys and covered areas to buildings in the federal capital.

The CDA Board had in March approved the revised rates and charges to add additional cover and floor area ratio (FAR).

CDA sources said that these SOPs would be extended only to those buildings which were built after 2007.

For the Markaz, the maximum FAR is 1:5, while this ratio is 1:3 for Class-III shopping centres. In the Industrial and Trade Centres (I&T) a maximum of three storeys is allowed.

Moreover, for Blue Area, the maximum FAR is 1:8. However, the southern part of Blue area in Sectors G-6, G-7 are not entitled to any additional storeys or basements for commercial purpose. On the other hand, the northern part of the Blue area can add storeys after enhancing parking capabilities as per requirement.

Moreover, only those hotels which are situated in the main Marakiz will be allowed to add storeys to their buildings according to the FAR set for these centres.

In the fruit and vegetable markets, buildings can have a basement, a ground floor and a first floor. Additional storeys, though, would be the discretion of CDA rather than a right of the owners.

There are over 60 sectors in Islamabad of which half have been developed by the CDA and around 25 sectors are being used as habitats. According to the existing population ratio, the commercial requirements in all these sectors have already been met.

However, a number of new commercial plazas are being built with additional storeys after the CDA relaxed the building by-laws. But it is not clear whether the addition of new buildings or floors would be used strictly for commercial purposes.

"In the past, the CDA had relaxed its building by-laws in Sector G-9 Markaz, allowing all building owners to build additional storeys. Every building was raised up to ground-plus-five," a CDA official told The Express Tribune on the condition of anonymity,  noting that this resulted in a rush of visitors in the Markaz and created a crisis for parking spots.

Published in The Express Tribune, June 10th, 2017.
COMMENTS
Comments are moderated and generally will be posted if they are on-topic and not abusive.
For more information, please see our Comments FAQ