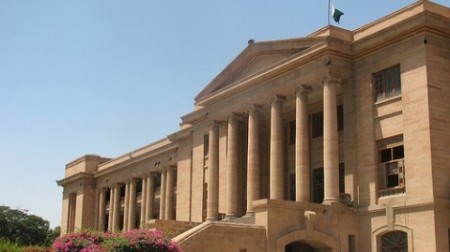 ---
KARACHI: The Sindh High Court dismissed on Tuesday a bail application moved by Brig (retd) Abdul Qayyum, who is a former director administration of the Pakistan Steel Mills.

Qayyum is facing trial in an 81-million-rupee corruption case. He moved the application to seek bail as a Special Judge of the Anti-Corruption Court had rejected it on March 3. FIR No 01/ 2010 under sections 406, 409, 420, 468, 471, 477-A, 109 & 34 of the Pakistan Penal Code read with Section 5(2) of the Prevention of Corruption Act 1947 was registered against him at the FIA Crime Circle police station Karachi.

It alleged that contracts for 19 steel mill canteens were awarded between 2007-08 with a total subsidy of Rs35,767,900 to various contractors. Pakistan Steel suffered a loss of Rs 81,041,180. Qayyum's lawyer Mehmood Alam Rizvi submitted that his client had acted honestly while discharging his official functions and in the interest of the organisation and its employees. He argued that a tender earlier awarded was recalled at a meeting he participated in.

The meeting decided to float a fresh tender. He submitted that the first tender was scrapped and a new one was ordered as the menu was changed on the intervention of the CBA union. All tenderers were offered on equal opportunity to participate. The engineering contract department was responsible for the bill of quality and the food committee was responsible for the meal standards. The counsel stated that co-accused Muhammad Farooq had already been granted bail which is why he prayed the court extend the same relief to his client by following the rule of consistency.

Standing counsel Shahab Sarki opposed the bail plea, stating that a deeper appreciation of the evidence cannot be undertaken at the bail stage. He contended that the entire process was carried out with the signatures of the applicant, who did not act in a bonafide and instrumental manner and caused a deliberate loss to the organisation. Justice Muhammad Tasnim observed that he found no merit in the bail application.

Published in the Express Tribune, May 19th, 2010.