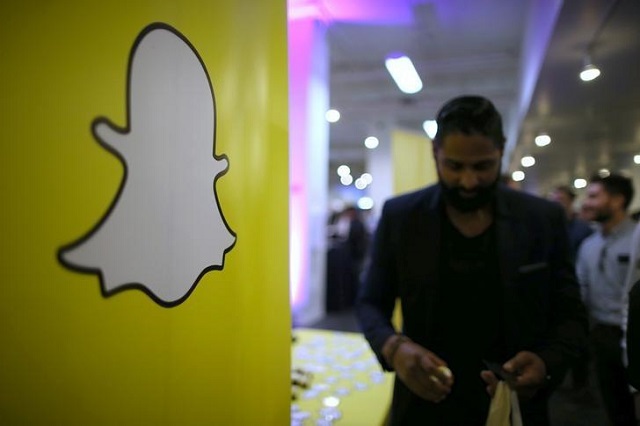 ---
Snapchat has been getting more and more features every month with innovative filters to coloured fonts, memories and more lately the option to view a snap for an unlimited time.

One thing that still makes Snapchat restrictive is the need to hold the record button in order to make a snap video.

This is quite contradictory given Snap's main purpose is to simplify videos and photos and facilitate swift transfer among users.

Snap set to compete with GoPro after acquiring drone company

However, good news for iPhone users as there's a work around to make Snap videos without keeping the record button pressed on the screen.

You simply need to make these changes on your iPhone to avail this option.

Start by going into Settings > General > Accessibility




Look for the option of Assistive Touch.




Turn on the Assistive Touch feature which will give you a grey round dot on the screen. You have to press create new gesture in order to create a gesture.




Then create a new gesture by pressing one finger on the centre of the screen, until a motion is recorded which you then save.




Once you've saved the gesture, name it "no hands" and head towards the Snapchat app.




In the app, press the round assistive touch button and go to custom.




Then, simply select the "no hands" gesture you just created and bring the grey dot towards the record button. It will start recording.

Snapchat rolls out massive update to change everything




The video is not as long as the maximum limit as the assistive touch button has a time limit. Hence, the video you record this way will last from five to eight seconds. Even then, this feature can severely reduce the strain to keep the button pressed for the more active Snapchat users.

It's definitely not a permanent solution nor is it the ideal one, but until Snapchat does something about this, its our best bet.

This article originally appeared on Business Insider.