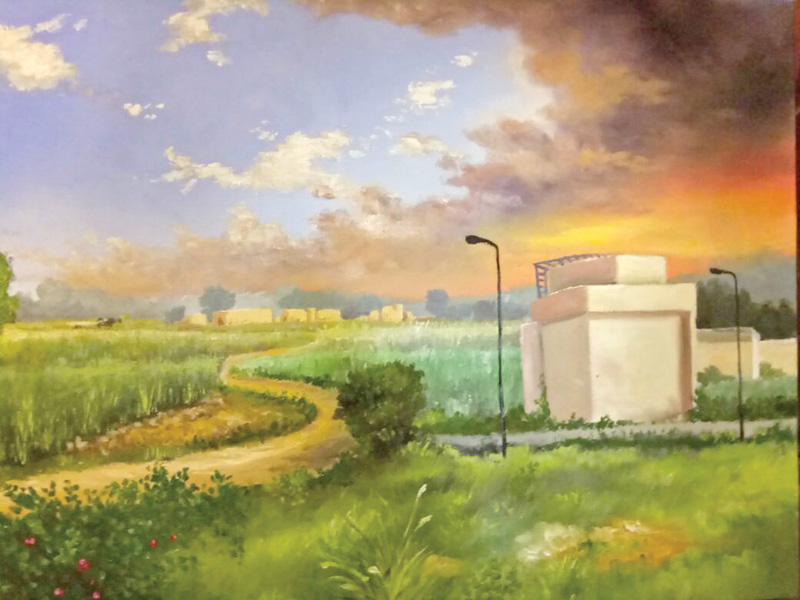 ---
LAHORE: To bring forth the province's grassroot level talent, the All Punjab Grand Finale' painting competition was held at the Lahore City Heritage Museum on Friday.

As many as 117 young artists between 18 and 35 years of age participated from nine divisions of the province. The event was part of the Chief Minister's Talent Hunt Programme 2017.

Alhamra Arts Council Curator Tanya Suhail said that the idea was to give a platform to talented artists whose avenues to share work are limited, especially ones coming from small towns and cities of Punjab.

The competition began in February with auditions on the district to divisional level and eventually concluded with an all Punjab grand finale.




Speaking at the occasion, Minister of Information, Broadcasting and National Heritage Sardar Ahmed Nawaz Sukhera said the aim was to create an atmosphere of encouragement and enthusiasm over the arts. One of the primary objectives was to provide a wider audience for talented brushsmiths.

Stealing the show: Artist paints beauty of Thari women

Sukhera said that participants Gujrawanala and Sahiwal secured first and third positions and this was an indication that talented individuals from all parts of Punjab should be encouraged to come forward and excel in their field.

Cash prizes ranging from Rs75,000 to Rs150,000 were distributed among the top three positions, while remaining participants also received encouragement prizes.

Speaking to The Express Tribune, Tanya Suhail said artwork created during the competition would be launched in brochures and exhibited at Alhamra Arts Gallrey. This would ensure that the winning participants were encouraged and recognised in the art world.

"What I felt consistently during the competition was that despite being very talented, there is a need to hone the skills of these participants," Suhail said.

She added there were only a couple of good art colleges in Lahore and the same quality of education should be replicated all over Punjab.

"The government needs to open up good art institutions in all nine divisions and incentivise qualified teachers from Lahore to teach at these institutions", She said.

"You have to have good art teachers and schools, otherwise a talented student can only go up to a certain level," she added.

Published in The Express Tribune, May 29th, 2017.
COMMENTS
Comments are moderated and generally will be posted if they are on-topic and not abusive.
For more information, please see our Comments FAQ