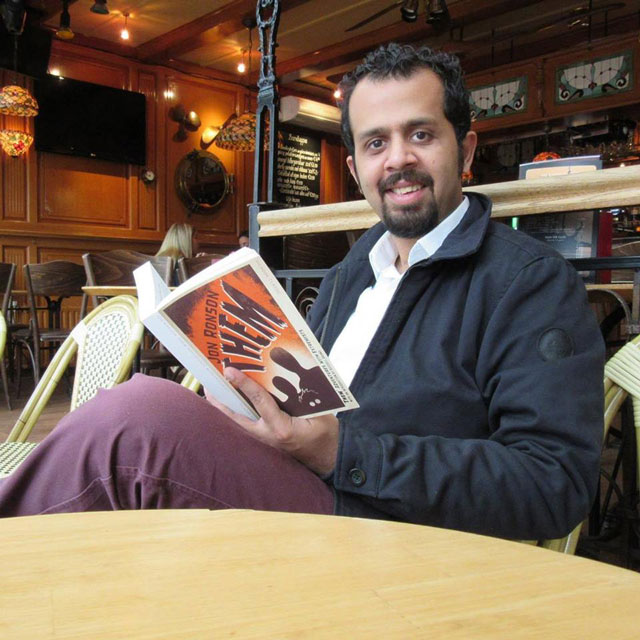 ---
ISLAMABAD: The Federal Investigation Agency's counter-terrorism wing on Thursday served a notice to journalist Taha Siddiqui threatening him with legal proceedings.

The notice comes two days after the Islamabad High Court (IHC) stopped the FIA from harassing the journalist over his posts on social media.

The notice, served to Taha Siddiqui late Thursday, demanded him to appear before Inspector Shahid Majeed at FIA counter-terrorism wing's office in Islamabad on May 26 [today] "to answer such questions as put forth to you".

IHC restrains FIA from harassing journalist


Despite high court orders, FIA pursuing action against me under counter terrorism saying i m "well aware of enquiry". Just got served notice

— Taha Siddiqui (@TahaSSiddiqui) May 25, 2017


"Non-compliance to this order is punishable under law. Therefore, your willful non-obedience of the order will render you liable for criminal proceedings under Section 174 of the Pakistan Penal Code," it read.

Speaking to The Express Tribune, Siddiqui said, "As a journalist, visiting my residence post work hours while I am not there and insisting on delivering this to me without explaining why they want me to come to a counter-terrorism investigation, the FIA, ministry of interior and federal government is continuing to harass, intimidate and silence free speech and independent journalism."

Journalist files petition in IHC after 'threatening phone call from FIA'

On Tuesday, Justice Aamer Farooq of IHC issued notices to the agency for May 29 with directions to "act strictly in accordance with law and the petitioner shall not be harassed". Siddiqui had filed a plea in the high court through his counsel Asma Jahangir, requesting the court to direct the FIA to desist 'from harassing citizens simply because they have expressed a view or are carrying out their professional duties'.

Siddiqui, who is affiliated with World is One News, says he received a call from the state agency asking him to appear in person at their office for an interrogation. "The caller who introduced himself as Noman Bodla from the Counter Terrorism Department of the FIA demanded that the petitioner may appear before him at the FIA Headquarters for an interrogation," Taha wrote in his petition.  On questioning why the journalist had to appear before the agency, the caller hinted that the "interrogation concerned issues and opinions Taha had written involving his professional work".


COMMENTS
Comments are moderated and generally will be posted if they are on-topic and not abusive.
For more information, please see our Comments FAQ