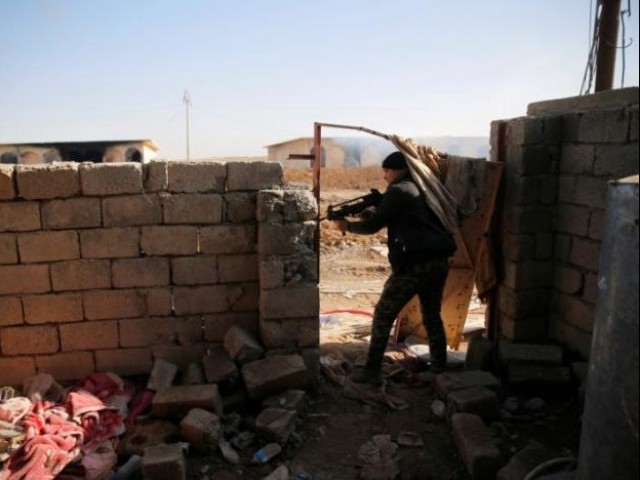 ---
BAGHDAD: Iraq is investigating a report that members of a special forces unit carried out torture, summary killings and rapes during the operation to retake Mosul, the interior ministry said Thursday.

The Islamic State militant group seized Mosul and swathes of other territory in 2014 in an offensive aided by widespread anti-government sentiment among Sunni Arabs angered by their political marginalisation and by security forces operating with impunity.

Abuses such as those described in the report in German magazine Der Spiegel that sparked the investigation could sow the seeds of future conflict even as security forces near the end of the battle for Mosul, IS's most emblematic stronghold.

"The Internal Affairs Directorate is carrying out the investigations and all the details will be announced upon completion," interior ministry spokesman Brigadier General Saad Maan told AFP.

Iraqi commander vows to complete capture of Mosul in May

Maan said in an earlier statement that the interior minister had ordered an investigation into the veracity of the Der Spiegel report.

In the report,  Iraqi photographer Ali Arkady -- who has left the country with his family -- said that Rapid Response Division officers and their men "torture, rape but also kill people", even when they had only "vague suspicious facts" about links to IS.

The Rapid Response Division is one of two special forces units at the forefront of the operation to recapture Mosul.

Arkady gave examples of people he said were tortured or killed, often including the victims' names, and said there was a "kind of contest" between the police and Rapid Response forces over rapes and murders.

He wrote that what he had initially envisioned as a positive story featuring two members of the Rapid Response force who were friends became something else after what he witnessed, and the article was headlined "Not Heroes, But Monsters."

Islamic State 'executes' at least 15 civilians in Mosul: officials

The Rapid Response Division released a video aimed at refuting Arkady's reporting in which alleged victims speak on camera in the presence of an officer who the journalist had said was involved in abuses.

Iraqi forces launched the operation to retake Mosul in October, advancing to the city and retaking its eastern side before setting their sights on its smaller but more densely populated west.

More than seven months into the operation, IS now controls just a handful of areas around the Old City, a warren of narrow streets and closely spaced buildings that provides an ideal environment  for the militantss' defence.
COMMENTS
Comments are moderated and generally will be posted if they are on-topic and not abusive.
For more information, please see our Comments FAQ