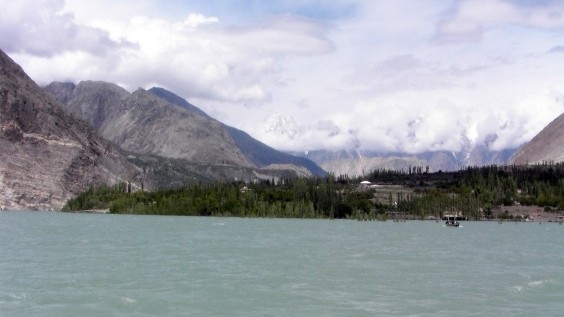 ---
HUNZA: Federal Minister for Kashmir and Gilgit-Baltistan Affairs, Manzoor Ahmed Wattoo  said that the government has released 700 million rupees for the rehabilitation of those affected by the Attabad lake in Hunza.

Addressing a press conference in Islamabad, the federal minister stated that an additional 100 million rupees will also be released later.

Wattoo said a 22 kilometer portion of the Karakoram Highway was damaged by the flooding and the trade route between Pakistan and China has been blocked. He said that the National Highway Authority is waiting for the water level to go down so that construction work can begin.

Earlier, a massive landslide was reported in Hunza, causing a fresh wave of alarm over the overflow of water in Attabad lake.

The water level in the lake has risen to an alarming level, prompting officials to suspend boat services, thereby cutting off the link between Hunza Nagar and Gilgit. This is posing difficulties for locals of 40 villages who are heavily dependent on Gilgit for basic commodities.

The chairman for national disaster management authority addressed a press conference in Islamabad where he briefed the media about arrangements made by the government, including an SMS based disaster management system.

Ferry services on the lake formation have also been stopped because of rain forecast and downstream residents have ordered to evacuate to higher areas by Thursday.
COMMENTS (6)
Comments are moderated and generally will be posted if they are on-topic and not abusive.
For more information, please see our Comments FAQ