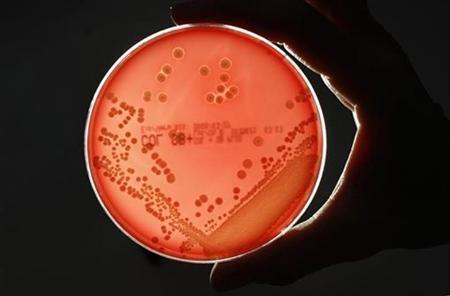 ---
KARACHI: A research on microbes found in water of Hyderabad and Jamshoro has unearthed an alarming public health risk pertaining to unresponsive medical treatment or slow health recovery. A considerably high presence of antibiotic resistant bacterium has been detected in the surface, underground and tap water of the two cities.

For the people who suffer from infectious diseases or those with low immunity, the disclosure seems to portend some serious health risks. "These micro-organisms threaten the communities with new strains of infectious diseases that are difficult to cure," said Asad Ali Laghari, a final year Master's of Science student at US-Pakistan Centre for Advanced Studies in Water (USPCASW) at Mehran University of Engineering and Technology. "I believe the situation won't be different in other parts of Sindh and even in Pakistan owing to the same poor standards of water management."

Laghari shared findings of his research at the two-day '1st Young Researchers National Conference on Water and Environment', which commenced on Monday at USPCASW, Jamshoro. He was the first student to have been given the opportunity to present his research among 52 researchers who read their papers during the two-day event.

'95% schools along Sindh coastline do not have drinking water facility'

Antibiotics are an antimicrobial drug that kill or inhibit growth of bacterial infections. But their inappropriate use is known to lead to the emergence of resistant organisms.

According to Laghari, whose research has been supervised by environmental scientist Prof Dr Rasool Bux Mahar, 62 samples of surface, subsoil and filtered tap water were collected from Hyderabad and Jamshoro for analysis. In a horde of bacterium, the researcher found seven common ones such as E Coli, Shigella, Staphylococcus Aures, Vibrio and Pseudomonas, which infect humans with a range of infections, including the fatal ones.

"In the lab tests, I applied 16 different and commonly prescribed antibiotics on each of the pathogen," he said. "What surprised us was that a majority of the bacterium resisted these drugs [that] are meant to kill them." Among the seven bacteria, Pseudomonas and Vibrio survived 12 antibiotics, Shigella and E Coli 10 each and Entercococci nine, he added.

Sustainable Development Goals: Safe drinking water target out of reach: experts

Most of these strains affect the tract that involves stomach and intestines. But they also infect open wounds and can cause septicaemia – blood infection.

Release of untreated municipal and industrial waste water, improper filtration by means of chlorination and faulty water supply system in urban areas have been identified as the sources of such bacterial spread. "But the major reason for the microbial resistance is the consumption of antibiotics itself," Laghari said, citing foreign researches. "These antibiotics … are producing antimicrobial resistant genes and bacteria, which have caused greater risk to the health of humans and animals."

He explained that the human and animal bodies release up to 70% of a consumed medicine through urine and defecation. And these drugs reach the microbes through the unbridled, as well as unlawful, practice of releasing municipal and industrial waste water in rivers and canals.

For the researcher, the remedy lies in the sparing prescription of antibiotics and by bringing a complete end to discharging untreated waste water in rivers and canals.

Plenary session

Prof Dr Rasool Bux Mahar, the centre's director, informed at the inaugural session that as many as 105 abstracts and 72 detailed research papers were submitted for the conference. Finally, only 52 research papers and 11 posters were selected for presentation.

PSQCA seals three bottled water plants over quality issues

MUET Vice-Chancellor Dr Mohammad Aslam Uqaili said the newly established centre aims to produce 250 scholars who will contribute to extensive research on water issues. The centre is providing free Master's of Science and Masters of Engineering Education along with Rs15,000 monthly stipend to the students. Currently, 80 students are enrolled in two separate batches.

During the session, urban planner and architect Arif Hassan delivered a talk on 'urbanisation trends and their environmental repercussions', especially on water supply.

Nadeem Ahmad, the manager of policy and advocacy of Water Aid Pakistan, gave a presentation on Sustainable Development Goals (SDGs) and water.

Researchers from Karachi University, Peshawar University, Sindh University, MUET, National University of Science and Technology, Islamabad, Sindh Agriculture University and Federal Urdu University of Arts, Science and Technology, Karachi, also read their papers.

Heavy metallic concentration in water

A research conducted by Maheen Saeed of USPCASW found high concentration of lead, copper and zinc in Indus River near Kotri Barrage. "… concentration in water were higher than WHO's permissible limits," the study noted. Other metals such as cadmium, iron and manganese were also found beyond the health standards mainly during the non-monsoon period, which lasts for a long part of a year.

50 sick after drinking water from stream

Hydel generation

Research conducted by Rubab Saher of USPCASW challenged the theory that Sindh's plain terrain is ill-suited for the hydel power production unlike the northern parts of Pakistan where dams have been built. She claimed of evaluating 3.2 megawatt (MW) generation capacity at just one point of Nara canal, which springs from Sukkur barrage.

NOx and CO2 emissions

As the government plans to increase manifold the coal power generation capacity of an existing plant near Jamshoro to 1,320 MW, a study has found already existing high level of nitrogen oxide (NOx) and carbon dioxide (CO2) emissions. Kaleemullah Shaikh of USPCASW applied air dispersion model to assess the ground level concentration of NOx and CO2 in 50 kilometres radius.

Water in MUET

Meanwhile, two separate researches revealed that despite being a technological hub, the faculty, staff and students at MUET are being supplied impure drinking water. Findings of Azizullah Gabol, who checked heavy metals like chromium, zinc, copper and iron from the KB Feeder Canal to the end distribution point in the varsity, found a high concentration of the latter.

Antibiotic-free meat gets a foothold in US

Another study assessed the physical parameters, including temperature, turbidity, electrical conductivity, total dissolved solids, dissolved oxygen and pH level of water. "The current water treatment system doesn't offer adequate disinfection," the study concluded.
COMMENTS
Comments are moderated and generally will be posted if they are on-topic and not abusive.
For more information, please see our Comments FAQ