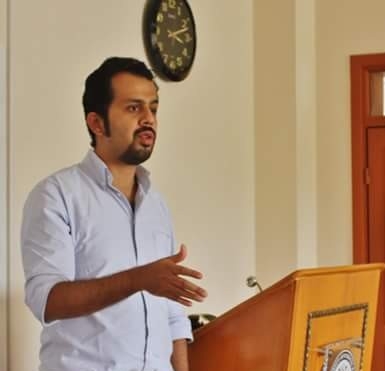 ---
Journalist Taha Siddiqui on Monday filed a petition in Islamabad High Court over alleged harassment by Federal Investigation Agency [FIA].

Siddiqui, who is affiliated with World is One News, says he received a call from the state agency asking him to appear in person at their office for an interrogation. "The caller who introduced himself as Noman Bodla from the Counter Terrorism Department of the FIA demanded that the petitioner may appear before him at the FIA Headquarters for an interrogation," Taha wrote in his petition.

FIA questions more people over anti-army posts

On questioning why the journalist had to appear before the agency, the caller hinted that the "interrogation concerned issues and opinions Taha had written involving his professional work".

The journalist urged the court that his professional work was publicly accessible and he need not appear at the FIA Headquarters for the interrogation.


I feel I m being targeted for reporting abt army w/out selfcensorship. Freedom of speech not crime but democratic right. I'll not b silenced

— Taha Siddiqui (@TahaSSiddiqui) May 22, 2017


Taha further said he has been noticing surveillance since the day he received the threatening call. "Since the phone call, the petitioner has noticed that plain-clothed persons have conspicuously been pointing at his house at which the petitioner has taken due precautions of making certain that his movements are restricted or known to his family and friends so that the caller along with others may not act in an illegal manner," he wrote.

Cyber crime: 'PTI social media activist in FIA custody'

On May 20, FIA first arrested some people to question them regarding their social media posts against the armed forces and state institutions and later released them.

The action was taken by the Counter-Terrorism Wing of the FIA instead of its Cyber Crime Wing, sources told The Express Tribune. According to sources, the arrests were made from several parts of the country. More arrests are likely to take place in the coming days, they added.
They said around 22 people, mostly from the PTI and the PML-N, were taken into custody by the FIA for interrogation regarding their posts on social media. However, the figure could not be confirmed by the FIA.

Nisar orders action against those 'dishonouring' army on social media

Interior Minister Chaudhry Nisar Ali Khan had ordered the Cyber Crime Wing of the FIA to take action against all those dishonouring Pakistan Army through social media.


COMMENTS
Comments are moderated and generally will be posted if they are on-topic and not abusive.
For more information, please see our Comments FAQ