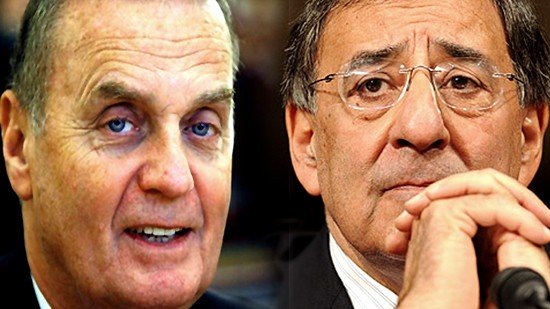 ---
KARACHI: US President Obama's national security adviser, James L. Jones, and CIA Director Leon Panetta arrived here Tuesday on a two day trip for meetings with top government, military and intelligence officials.

According to sources the progress in the Times Square car bomb investigation and concerns about future terrorist attacks would be the main topics of discussions of the US delegation with the Pakistani leadership.

Jones and Panetta are scheduled to meet Wednesday with Pakistani President Asif Ali Zardari; Prime Minister Yusuf Raza Gilani; the Chief of Army Staff  Gen. Ashfaq Kiyani and ISI chief Gen. Ahmed Shuja Pasha.

CIA and Pakistan intelligence agencies would also share their respective investigations on Faisal Shahzad and his ties with militant groups in Pakistan, sources said

Meanwhile according to US media quoting US officials Jones and Panetta intend to reiterate to the Pakistanis the importance that the administration places on more aggressive military action against groups allied with al-Qaeda in the Federally Administered Tribal Areas, or FATA.

"In light of the failed Times Square terrorist attack and other terrorist attacks that trace to the border region, we believe that it is time to redouble our efforts with our allies in Pakistan to close this safe haven and create an environment where we and the Pakistani people can lead safe and productive lives," National Security Council spokesman Mike Hammer said in a statement.