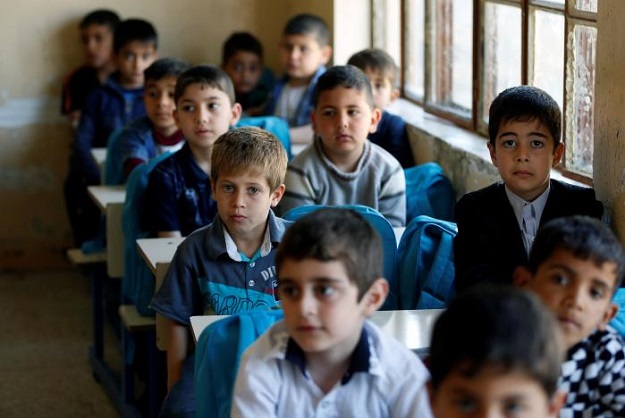 ---
PESHAWAR: Despite clear directives from the Peshawar district administration, private schools in the city have started asking students for extra charges along with regular tuition fees ahead of the three-month long summer vacations which begin at the end of next week.

Fees slip dispatched to the parents, copies of which are available with The Express Tribune, clearly mention additional charges as the fee for the three-month summer vacations amounting to over Rs17,000 for a single student.

The aggrieved parents have expressed dissatisfaction over extra charges.

One of the parents, who wished not to be named owing to fear that their children may be struck off from the school's roster told The Express Tribune that the schools where his children are studying had sent them a slip asking to submit the dues of transport charges, annual charges and other miscellaneous charges for the summer vacations which would last from May to July 31, 2017.

"It is strange that the school's administration is even asking us to submit the transport fees," the parent lamented, adding that last year the school administration did not charge the dues in advance following a notification from the after district administration which stopped schools from doing so.

Another parent speaking on the condition of anonymity told The Express Tribune that they are dependent on salaries and cannot submit dues in advance.

"The schools have told the children that if their dues were not paid, they would be struck off the schools' roster."

Last year, the district administration and the Board of Intermediate and Secondary Education in Peshawar directed the administration of schools not to charge summer fees in advance.

They were further asked not to charges extra fees such as transport charges. Those violating the rules would be dealt with under the Consumer Rights Act.

Meanwhile, All Pakistan Private Schools Management Association President Dr Zakir Shah told The Express Tribune that schools which have hefty fees mostly ask parents to submit summer fees in advance.

He said that if parents were willingly submitting fees in advance that was fine, but if some parents cannot, they should not be compelled to submit the dues in advance.

"Other dues such as transport and annual charges during the summer vacations should not be charged from parents as it's unjust for them," Dr Shah said, adding that largely this was an issue with larger schools.

Separately, Peshawar Deputy Commissioner Peshawar Saqib Aslam Raza told The Express Tribune that even though last year's notification on the subject was still valid, the issue of advanced fees was being reviewed and is expected to be taken up in an upcoming meeting with the private schools' regulatory authority next week.

Published in The Express Tribune, May 20th, 2017.