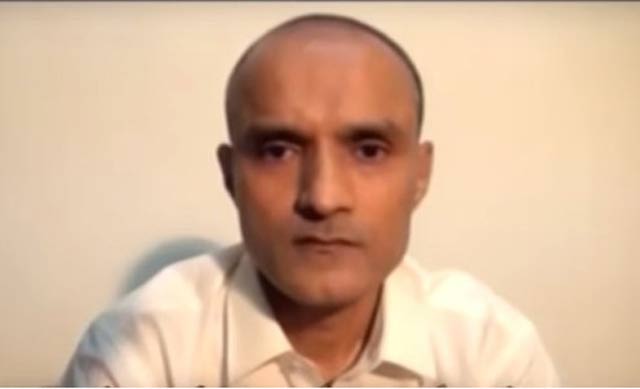 ---
ISLAMABAD: In the wake of the International Court of Justice's [ICJ] order to stay Indian spy Kulbhushan Jadhav's execution, the legal experts are blaming the foreign office's officials for handling the case poorly and not giving proper advice to the relevant quarters.

A senior lawyer, who has vast experience of international arbitration cases, believes that it is need of the hour that the legal wing of the foreign office be revamped as its officials have failed to give proper advice to deal with Jadhav's case.

"If Indians could show reservations over the ICJ jurisdiction on Kashmir, Pakistan might also adopt the same approach in the matter related to the trial of terrorists by civilian and military courts," he said.

A senior official revealed to The Express Tribune that India has been successful in managing the ICJ's registrar office, which has vast power to fix cases before the court. "We were very surprised how swiftly Jadhav's case was fixed before the ICJ," he said.

ICJ orders Pakistan not to execute Jadhav until its final order in case

It is learnt that Khawar Qureshi, who represented Pakistan before the ICJ, was the choice of the foreign office and not the Attorney General for Pakistan (AGP) office as the latter had recommended some other counsel.

A senior official in law ministry admitted that Qureshi did two mistakes.  He did not nominate ad hoc judge before the hearing and he did not respond to the argument of Indian lawyer regarding the 2008 bilateral agreement between India and Pakistan on consular access.

The agreement says both the states will not give consular access to terrorists. However, Haresh Salve, counsel for India, contended that the agreement was not registered with the United Nations.

"Here, Qureshi could refer to three cases in which the ICJ had admitted unregistered bilateral agreements," said the official. "Similarly, he could submit written arguments before the ICJ to assure the UN's court that Pakistan would not hang Jadhav till its final decision."

"In view of this assurance, the ICJ's order on halting the execution could be avoided," the official added.

An official said it was also foreign office's failure that it failed to register the bilateral agreement with the UN despite passage of all these years. A source said the law ministry was considering name of Jordan's former prime minister Awn Shawkat Al-Khasawneh – who has already performed as the ICJ judge in the past – as Pakistan's ad hoc judge.

ICJ to announce verdict on Jadhav case today

Legal experts recommend that as the government authorities now have couple of months to evolve future strategy, they should not take matter regarding appointment of an ad hoc judge in haste.

They also wonder why Pakistan wants to appoint foreigner as ad hoc judge when every state prefers to nominate its own lawyers. They are urging the AGP office to consult local lawyers, who have good experience of international arbitration, before finalising legal strategy.

One Indian writer, in his book, has called Haresh Salve 'invincible'. The lawyer has charged only one Indian rupee as fee in this case.   Senior lawyers are urging the government to hire legal team comprising senior jurists to contest the case before the ICJ.

Pakistan Bar Council executive member Raheel Kamran Sheikh said it was matter of concern that success rate of Pakistan in international arbitration cases was 2 per cent while India's success rate was 60 per cent.

"We lost important cases at the international forum in the last couple of years. Likewise, we spent more than one billion rupees on lawyers' fees in those cases," he said.

Raheel said mishandling of Jadhav's case was a classic example of how in the power struggle between military and political institutions, gaps in the foreign policy and national security perspectives had grown.

"And they [gaps] have grown to such an extent that if the situation is not arrested and improved immediately in the national interest by both the centres of power, irreparable damage shall be caused to the state," Sheikh said.

A senior official in the AGP office, who was not authorised to speak to the media, said though India got stay on Jadhav's execution, ultimately Pakistan would win and India would be embarrassed.

"We are in no hurry to execute him [Jadhav] as he is making more disclosures," he said, adding that India wanted ex parte order in this case; therefore, Pakistan preferred to present its point of view.

Repercussions of not accepting ICJ order

Legal experts believe Pakistan may face great embarrassment if it does not comply with the ICJ's decision, adding that the UN Security Council has the authority to take action against such states.

"If you don't comply with the ICJ's verdict then the world will abuse you as a rogue state," said a senior lawyer. He referred to Albania, which faced dreadful consequences for not obeying the ICJ's order.

"Those who are saying China will veto any move against Pakistan, should be aware that Chinese judge in ICJ gave verdict in favour of India by voting for provisional measures," he added.