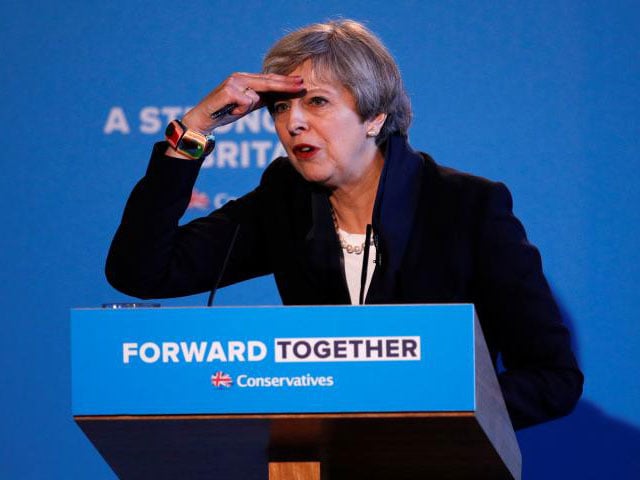 ---
HALIFAX, ENGLAND: British Prime Minister Theresa May said she stood within the mainstream of British Conservative party thought on Thursday, rejecting the suggestion that she had a distinctive personal approach or wanted to be compared with Margaret Thatcher.

"There is no 'Mayism'. I know you journalists like to write about it. There is good solid Conservatism, which puts the interests of the country and the interests of ordinary working people at the heart of everything we do in government," she said at a news conference to launch the Conservatives' policy pledges before a national election she called for June.

Britain's Labour Party unveils 'radical' election manifesto

The manifesto included a number of curbs on businesses, which contrast with the free-market approach taken by Thatcher, regarded by many Conservatives as their most successful leader since World War Two.
COMMENTS
Comments are moderated and generally will be posted if they are on-topic and not abusive.
For more information, please see our Comments FAQ