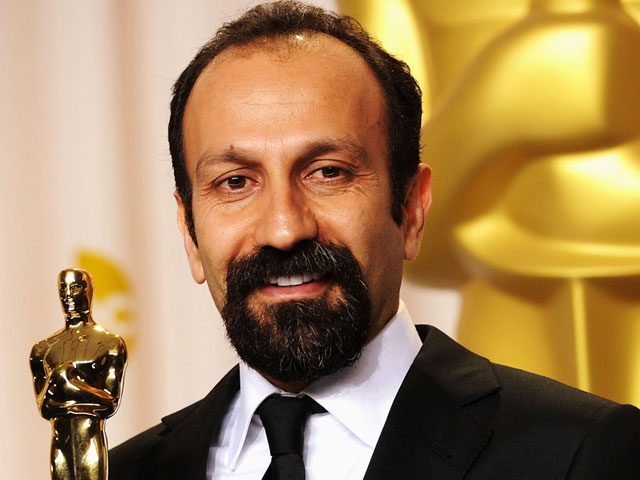 ---
Asghar Farhadi has finally accepted his Oscar, more than two months after his film The Salesman won Best Foreign Language Film, reported Entertainment Weekly.

Meredith Shea, an Academy of Motion Picture Arts and Sciences representative, travelled to the 2017 Cannes Film Festival to present Farhadi the accolade. The director was unable to attend the Oscars in February under President Donald Trump's controversial travel ban.

The Best Foreign Language Film Oscar is typically not given to an individual, but rather to the country that submits the project. Accepting the award on behalf of Farhadi was a pair of notable Iranian-American figures: Anousheh Ansari, who is the first woman space tourist and Firouz Naderi, who previously worked at NASA as a director of solar system exploration.

Ansari read a statement penned by Farhadi at the event. "I'm sorry I'm not with you tonight. My absence is out of respect for the people of my country and those of six other nations who have been disrespected by the inhumane law that bans immigrants from entrance into the US. Dividing the world into the 'us' and 'our enemies' creates fear," it read.

Hollywood takes on Trump at Oscars with message of inclusion

The Department of Homeland Security also barred Khaled Khateeb — cinematographer for the Oscar-winning documentary short White Helmets — from entering, citing "derogatory information" about him as the reason.

The Academy president Cheryl Boone Isaacs issued a statement on the Trump-backed policy shortly before the broadcast in February. "The Academy celebrates achievement in the art of film-making, which seeks to transcend borders and speak to audiences around the world, regardless of national, ethnic, or religious differences," the statement read. "As supporters of film-makers — and the human rights of all people – around the globe, we find it extremely troubling that Asghar Farhadi, the director of the Oscar-winning film from Iran A Separation, along with the cast and crew of this year's Oscar-nominated film The Salesman, could be barred from entering the country because of their religion or country of origin."

Prior to The Salesman's victory, Farhadi had been nominated for writing the screenplay for the 2011 film A Separation, which also won the Oscar for Best Foreign Language Film. His next project reportedly stars Penélope Cruz and Javier Bardem.

The director — who debuted The Salesman in competition at Cannes' 2016 — was at the annual film festival to open the 2017 event alongside French-American star Lily-Rose Depp.

Have something to add to the story? Share it in the comments below.