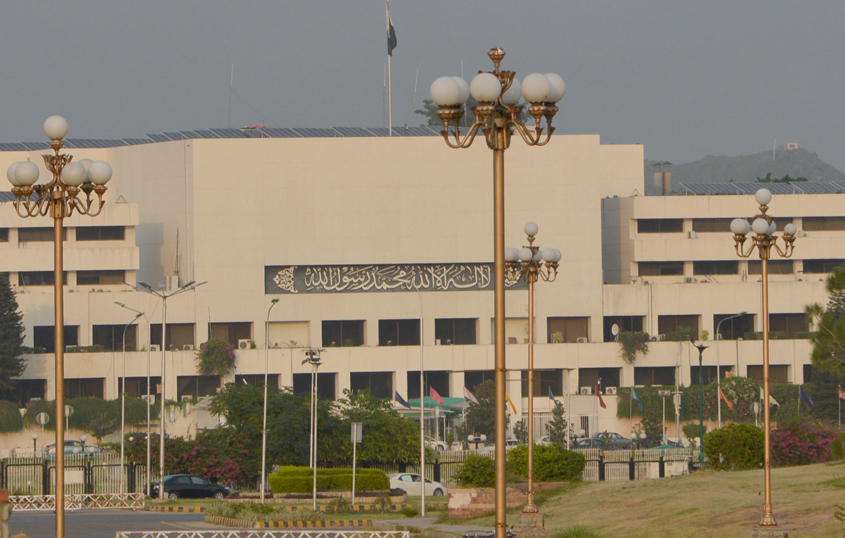 ---
ISLAMABAD: The National Assembly was informed on Wednesday that unnecessary litigation by a contractor in the Federal Government Employees Housing Foundation project in Bhara Kahu was the main cause of delay in starting development work.

Parliamentary Secretary for Ministry of Housing and Works Sajid Mehdi told the house in response to a calling-to-attention-notice that besides issuing a notice to the contractor Green Tree Private Limited, the matter has also been referred to National Accountability Bureau (NAB).

He said the department faces certain hurdles in executing the projects. However, the government has brought online all the five projects of the ministry and the pace of work were satisfactory.

MNAs Khalida Mansoor, Nighat Parveen and Surriya Asghar had drawn the attention of the minister for housing and works towards non-execution of different housing schemes as per schedule causing grave concern among the people.

The parliamentary secretary said except the Bhara Kahu project, which had been delayed due to unnecessary litigation by the contractor, all other projects were being executed.

He said the Supreme Court has taken suo moto notice of the matter in 2009 and directed timely execution of the project and the ministry proceeded accordingly. But, the contractor got stay order from the high court which was still pending before the court.

Mehdi said the ministry had not only issued a notice to the contractor but also has involved NAB in affixing responsibility.

"We have also stopped his [contractor's] payment due to non-execution of the project. Now, as soon as NAB would clear the matter, work will start on the project."

Published in The Express Tribune, May 18th, 2017.