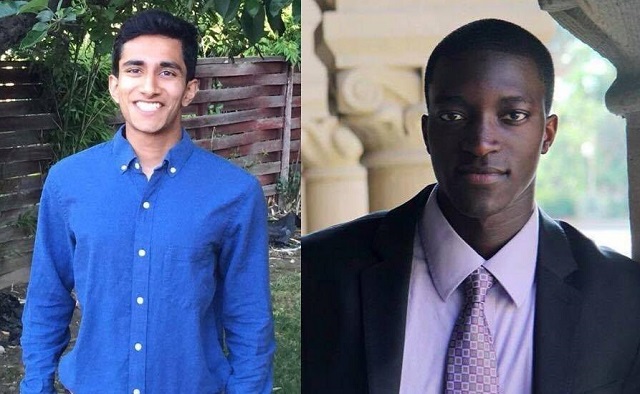 ---
Applying to medical schools abroad has been quite a roadblock for many young prospective students. The confusing procedure, technical requirements and the lack of guidance towards the application processes have been a problem most medical student applicants face.

The solution to this complex application problem is to seek help from medical admissions consultants, which from what we've found, don't really fit in the medical student income bracket.

This is where White Coat Strategists enters the picture. Consisting of medical students who have successfully passed all the application hurdles, WCS are a medical consultancy startup that helps students apply to medical colleges at a reasonably affordable price.




WCS co-founder Haziq Siddiqui along with other medical students Melaku Arega and Lamin Sonko created the startup with a focus on personalised attention.

Lahore-based startup helps fund critical healthcare for country's poor

Siddiqui, a Pakistani medical student currently enrolled at Harvard University, did his Bachelors in Molecular and Cellular Biology from Johns Hopkins University. He applied to Harvard University for further education, where he faced the problem that led to the creation of WCS.

While speaking to The Express Tribune, Siddiqui, said, "While we were applying, we all felt we were getting limited personalised attention. Our university offered some support, but because there are so many students and so few advisers, we felt lost and without guidance at many points in our applications. So, once we got in, we decided that we could use our experience to make sure future applicants didn't have the same problem."




White Coat Strategists co-founder Melaku told us how current alternatives rip students off,

"Looking into private consultation, we noticed the outrageous price tags above $2,000 for very few hours of help. The fact that our prices are less than a third of the prices of other companies has been something that our clients appreciate. Our primary goal is to provide insights to our clients without money playing a major factor."

There are often students who may have the capability and the educational requirements to gain admission in a particular foreign university but are not able to properly organise their documents. Most of these students aren't from the elite wealthy class and cannot afford to be ripped off by the consultants currently available.

Officially launched on April 19, WCS goes a long way in bridging the gap between those who have the financial backing to create a better application and those that do not. It essentially levels the playing field in terms of the priority given to better-organised applications. With thousands of applicants, such an advantage is necessary to gain admission.

This Pakistani startup is competing for $1.5million prize money

Their current packages vary with the cheapest package called the Bronze Package costing $299. It includes consultations for personal statements (two drafts), email consultations, two hours of mock interviews, consultations regarding the general layout, and secondary applications (three drafts).

The top offering, the Gold package, is priced at $699.