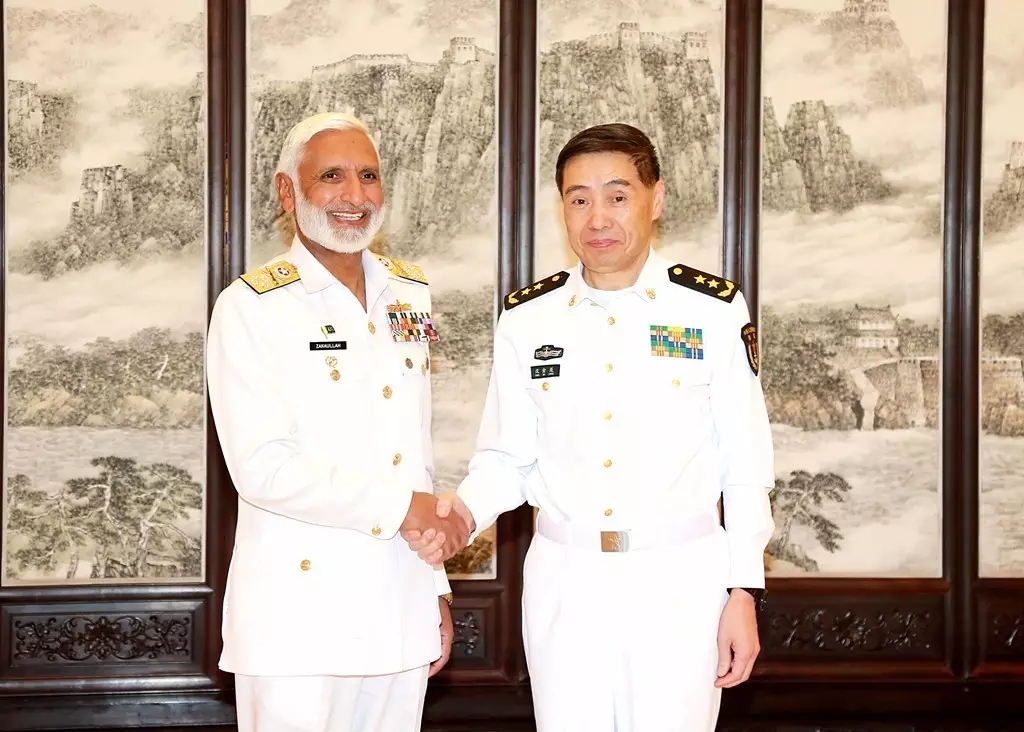 ---
Commander Chinese navy Vice Admiral Shen Jinlong has appreciated the efforts of Pakistan Navy to maintain collaborative security in the Indian Ocean and beyond.

Chief of Naval Staff Admiral Muhammad Zakaullah, who is an official visit to China, met the PLA (N) commander in Beijing on Monday, said a statement issued by Pakistan Navy (PN).

Jinlong, the communiqué read, acknowledged the significance of close and strong bilateral naval association between PN and PLA Navy.

Admiral Zakaullah thanked Jinlong for active participation by PLA (N) in multinational naval exercise AMAN 17, and also looked forward to further enhancing the interaction between both navies through port calls, exercises and exchange of training programmes.