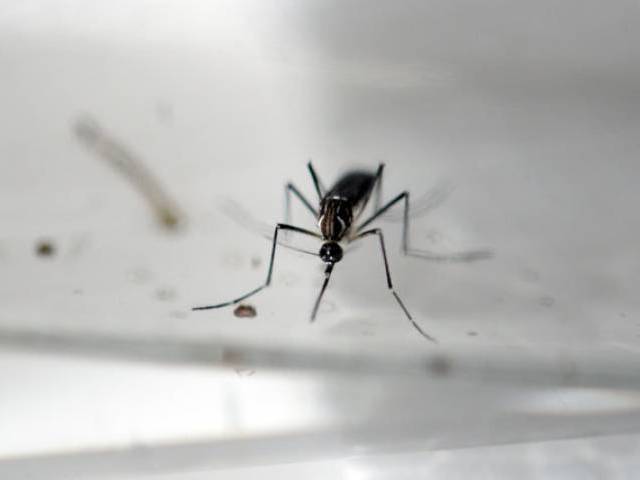 ---
ISLAMABAD: In view of the recent continuous increase in the number of suspected chikungunya, dengue fever, chickenpox and measles cases reported from different parts of the country, the National Institute of Health (NIH) has issued advisories to upscale preparedness and preventive measures to minimise the spread of these communicable diseases.

The institute has called upon hospital managements to build their capacity for management of patients, to keep rapid response arrangements in place, and to maintain regular liaison with relevant departments.

Chikungunya

Hundreds of suspected chikungunya cases have been reported from all provinces of Pakistan and majority of cases are being reported from Karachi. Two confirmed cases were also reported from Islamabad who had travelled to Karachi.

Health experts say it is imperative to be vigilant and take certain steps to decrease further transmission.

Chikungunya fever is caused by Chikungunya Virus (CHKV), which is transmitted through the bite of an infected Aedes mosquito.

Due to some common clinical signs it can be misdiagnosed with dengue where dengue is common. However, the CHKV infections are rarely fatal without significant hemorrhagic manifestations, the advisory says.

Dengue fever

Last year thousands of dengue fever cases were reported and there was a massive outbreak of dengue fever in rural areas of the federal capital.

Dengue is transmitted by mosquitoes of the genus Aedes (Aedes aegypti and Aedes albopictus), which are widely distributed in subtropical and tropical areas of the world.

There is no specific treatment for both diseases (chikungunya and dengue fever) and treatment mainly relies on the management of symptoms.

The advisory recommends getting plenty of rest and drinking fluids to prevent dehydration.

Older adults, young children, especially those less than one-year old, pregnant women and people with pre-existing chronic diseases like diabetes and hypertension were at high risk of dengue fever, it says. However, it is important for the attending physicians to exclude other treatable diagnoses.

The measures recommended by the NIH advisories include inspection and cleaning the interior and exterior of the home and its surrounding areas every week, draining tanks, barrels, drums and buckets, animal water troughs, water storage vessels, plastic food containers, used coconut shells and air coolers.

Insecticide spraying by a trained professional is also recommended on a monthly basis. There is a need to promote awareness among population to protect the body from mosquito bites.

Chickenpox

During March and April 2017 sporadic clusters of Chickenpox (varicella) have been reported from Faisalabad.

This advisory was therefore intended to alert the health professionals to timely diagnose the chickenpox disease, manage the cases and undertake standard prevention and control measures including awareness, education and vaccination to minimise its incidence in upcoming summer season.

Chickenpox was a very contagious disease caused by the varicella-zoster virus (VZV) of herpesvirus family, which was an exclusively human virus and is present worldwide.

Measles

During March and April 2017, Measles outbreaks have been reported from few districts of Sindh, Balochistan, Khyber-Pakhtunkhwa and Islamabad Capital Territory.

There is no specific treatment for measles and most people recover within 2–3 weeks. However, complicated cases may be referred to tertiary care settings for further management. Moreover, all children under six months should also receive prophylactic Vitamin A in two doses given 24 hours apart, the advisory said.

Published in The Express Tribune, May 10th, 2017.
COMMENTS
Comments are moderated and generally will be posted if they are on-topic and not abusive.
For more information, please see our Comments FAQ