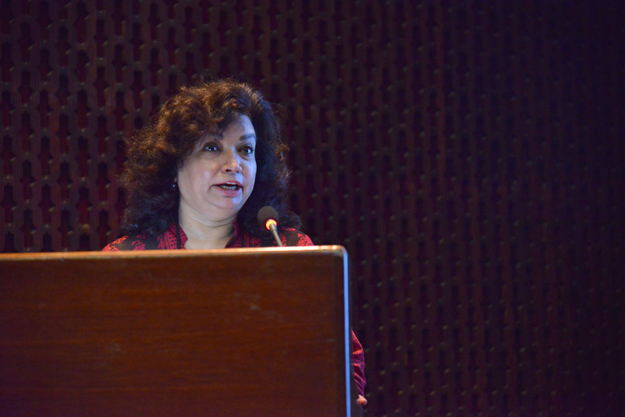 ---
KARACHI: The illicit trade in antiquities is a US$6-billion market since 2002, according a survey. It is also the third-largest black market industry that deals in stolen art and sale of antiquities after the trafficking of drugs.

So strong is the hold of such illicit trade that no headway can bring an end to the crime.

This was the crux of a talk, titled 'Illicit Trade in Antiquities: The Tale of the Persian Mummy', delivered by the director of the Museum and Art Gallery Department, State Bank of Pakistan, Asma Ibrahim, at Aga Khan University's auditorium on Tuesday.

AKUH labs become first Pakistani lab to be recognised globally

"The trafficking of culture goods is a growing problem," Ibrahim said, citing numerous examples of thefts from museums, monuments, religious sites, other privately held places and public spaces.

Who is doing it?

"There are four kinds of people who are involved - compulsive thieves, private collectors, art market people and scientists and academics," Ibrahim said.

Narrating the tale from 2000 when the story of relating to a Persian mummy appeared in the press, she said, "There was a Sardar in Balochistan who claimed he found it [the mummy]. However, looking at it made me realise that it was actually a fake."

AKUH offers condolences to bereaved family

Many others claimed otherwise but Ibrahim stood by her statement and, with the support of British Broadcasting Corporation, she was able to have an autopsy done, which revealed that the human figure was actually a female who was ruthlessly murdered in 1996.

This was only one sad tale of how people are being killed to be traded in Pakistan.
COMMENTS
Comments are moderated and generally will be posted if they are on-topic and not abusive.
For more information, please see our Comments FAQ